It's no secret that real estate is a solid investment. But where should you put your money? And, as an affluent investor or luxury traveler, you're always on the lookout for the next hot spot to sink your money into or visit.
While there are many wonderful cities across the globe to choose from, we've compiled a list of the top five trendiest ones to invest in real estate right now. From up-and-coming gastronomic capitals to world-renowned wine regions, these destinations have it all and then some.
Whether you're looking to buy a vacation home or an income property, this blog post has you covered. Ready to learn more? Keep reading!
San Francisco
Investing in real estate in San Francisco can be a highly rewarding investment in many ways. The job market and overall economy of the city are bolstered by the booming tech industry and start-up culture, resulting in strong rental demand that could offer potential investors a steady stream of rental income.
Additionally, this continuous growth in these industries is creating natural demand for housing in the city, which continues to push property prices up for existing listings – meaning that you may be able to realize appreciation on your real estate investments through price increases as well.
It's especially true if you look at neighborhoods that represent the modern character of SF, like The Mission, SOMA, or Pacific Heights, where renters and buyers can get more for their investment dollars than anywhere else in the US.
According to recent studies, the average price of homes in San Francisco has steadily increased over the years despite occasional dips in market value due to temporary economic instability.
With its vibrant culture and proximity to Silicon Valley, investing in San Francisco real estate could have far-reaching implications that go beyond just generating revenue.
Los Angeles
Los Angeles, often referred to as the City of Angels and home to an array of glamour, entertainment, and celebrity culture, is also a great place to invest in real estate. It's owing to the city's strong rental demand, low unemployment rate, growing job market, and steady population growth. With more companies and talent shifting to the city every year, many investors look at buying property in Los Angeles as a highly reliable way to earn passive income over time.
From chic lofts downtown to charming bungalows or family homes along palm tree-lined streets, Los Angeles provides plenty of property options for someone looking for a sound place for their next real estate investment. Plus, with no state income tax on rentals, you'll get more bang for your buck from renters than anywhere else in California!
New York City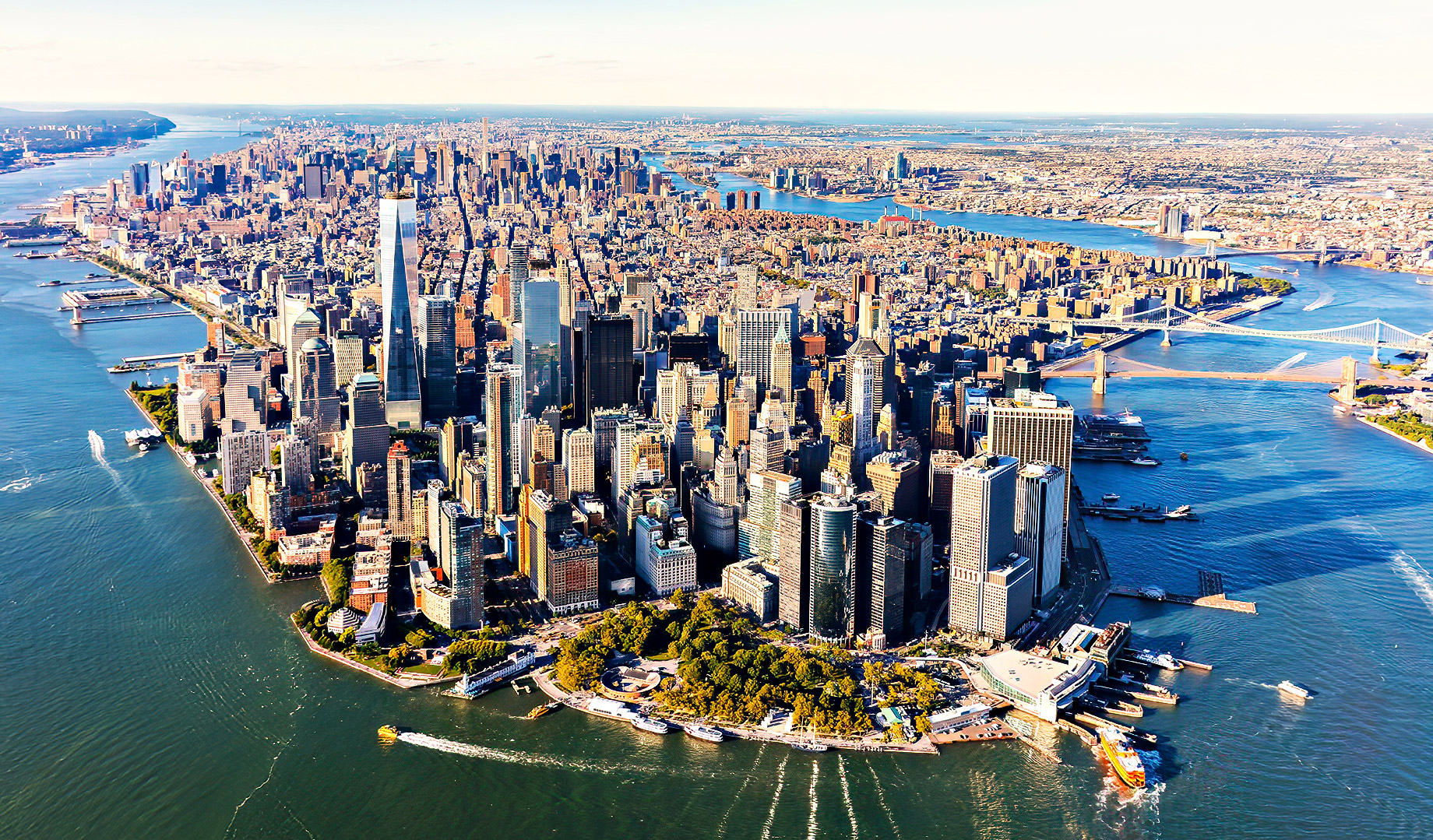 For anyone looking to make a shrewd investment, there is perhaps no better option than real estate in New York City. After all, this financial powerhouse is home to limitless possibilities and abundant economic opportunities – especially for those invested in the lucrative property market.
Simply put, it's an investor's dream come true; not only is New York bursting with potential, but investors can also benefit from favorable mortgages and tax legislation that make buying a piece of the Big Apple a smart move. A notoriously vibrant city packed with culture and attractions, investing in real estate here not only makes fiscal sense but will open countless personal doors. Net-net: if you're looking to take your finances up a notch, consider investing in NYC real estate – it just might be the best decision you ever make.
Miami
Living in the beautiful city of Miami is something that many people only dream of. With year-round sunshine, picturesque cultural attractions, and sparkling beaches that cater to many lifestyles and interests, why wouldn't you want to invest in real estate here? Not only is relocation to Miami attractive with its tropical paradise atmosphere, but medical care, access to international airports, convenient shopping areas, and proximity to the Everglades are all enticements for anyone looking for an enjoyable living environment.
Investing in Miami real estate means the opportunity to own property in one of the most desirable places on Earth. It can be an investment where you build equity and see a return on your money or even a great place to live as you enjoy all this amazing city has to offer!
Seattle
If you're looking for a stable and profitable investment, Seattle is the place to be. As home to two of the world's most successful companies – Amazon and Microsoft – Seattle is sure to provide a substantial return on investment. In addition to being a hub for major businesses, Seattle also features some of the best housing markets in the U.S., making it an ideal location for real estate investments.
You get to take advantage of the thriving metropolitan city and its diverse economy, while homeowners insurance helps protect your investment. Seattle is consistently ranked high on "best of" lists because of its natural beauty, things to do, safe neighborhoods, and relatively low cost of living compared to other major cities. Also, with its constantly growing population, an abundance of job opportunities, robust economy, and overall quality of life, it's no wonder that real estate investors are rushing to this beautiful and vibrant city.
Conclusion
Real estate is an incredibly reliable long-term investment, and numerous cities across the United States can provide investors with a great return on their investment. Whether you're looking for sunshine in Miami, culture and vibrancy in New York City, or stability in Seattle, investing in real estate can be an exciting journey to financial freedom.
No matter what city you choose to invest in, always ensure that you have done your research before making any decisions so that you know what sort of returns you are expecting from your investment. Also, shop for homeowners insurance to secure your valuable asset and protect it from any potential risks. With careful research and planning, you can be sure to find a city that fits your investment goals and provides the opportunity to maximize your return.
So get started today – invest in real estate and watch as your dreams come true!