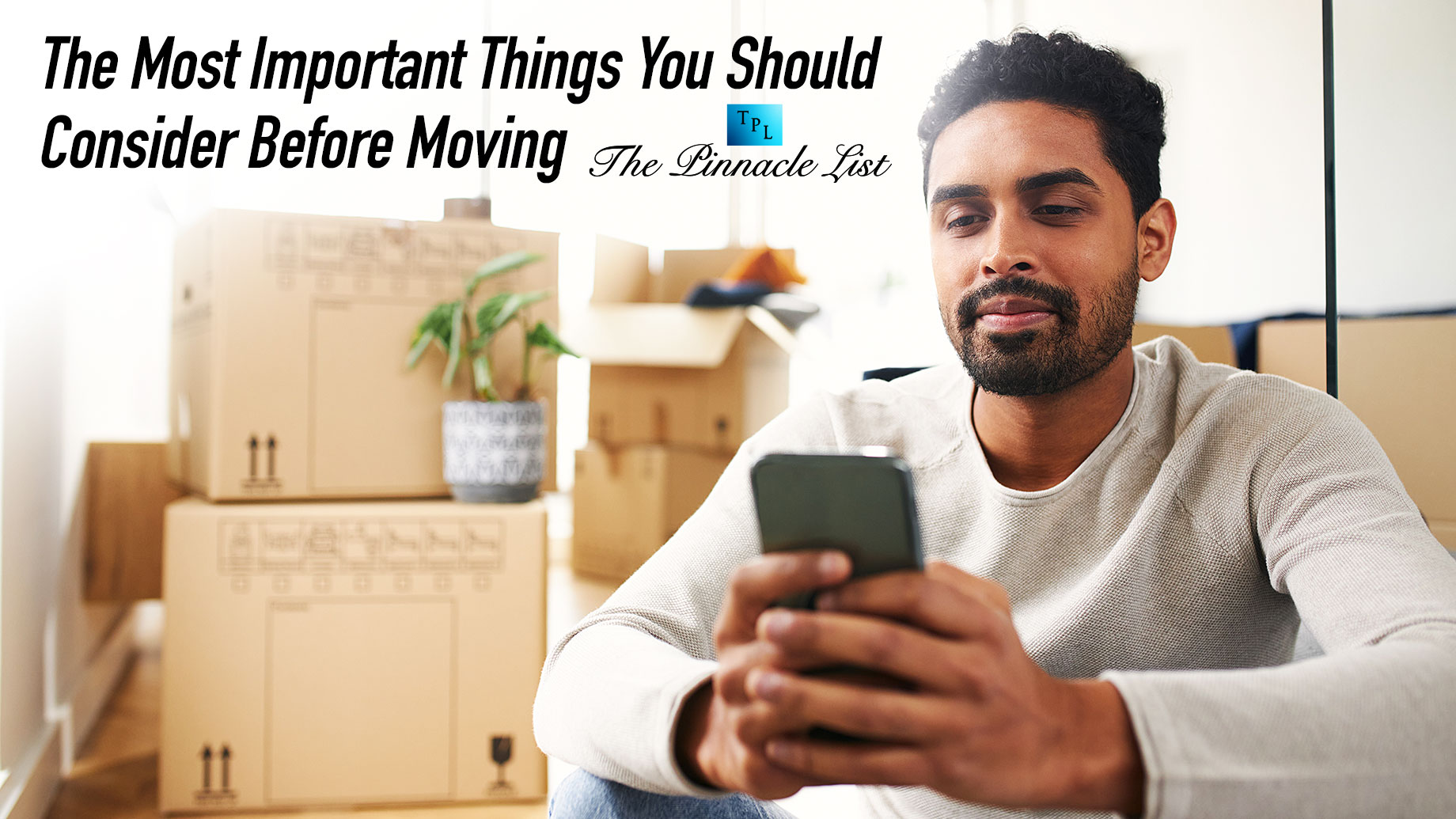 If you're considering a move, the process can be incredibly exciting – a new place to live, explore and make memories in! But before you pack your bags and call up the moving truck, there are certain factors that you should keep in mind to ensure that your relocation is stress-free. Because while everyone loves daydreaming about their new life ahead, understanding what it takes to get settled into a new home and location will help you better prepare for success. From organizing paperwork to budgeting for extra services like movers or storage units, this article will help guide any prospective mover on their journey by discussing some of the most important things to consider before making a move.
Make a budget
Moving into a new house can be an exciting yet costly venture. Before making a move, it's important to consider creating a budget and figuring out how much money you can afford to spend. This will prevent any unnecessary financial strain in the long run. Additionally, you may want to allocate a portion of your budget toward painting before moving into a new house, which can make it easier to instantly feel at home. This will give it a fresh look and make it feel like a brand-new home. With a little bit of planning and budgeting, you'll be able to enjoy your new place without worrying about any unexpected financial surprises.
Research the local area
When it comes to finding the perfect place to call home, research is crucial. Taking the time to look into the local area can ensure that you are making the right decision for both you and your lifestyle. This could entail exploring the local amenities, such as restaurants and shops, or researching the crime rate and school systems. By doing so, you're able to gain a better understanding of the area and what it has to offer. Ultimately, doing your research can lead you to a community that not only fits your lifestyle but also brings you happiness and fulfillment.
Get an inspection done
When you're ready to sign on the dotted line for a new lease or purchase agreement, it can be tempting to rush through the process and move in as quickly as possible. However, it's important to take a step back and consider the condition of the property you're considering. Getting an inspection done beforehand can save you a lot of headaches and expenses down the line. Not only will it reveal any potential issues or defects in the property, but it can also give you peace of mind knowing you're moving into a safe and secure living space. Investing in an inspection before signing on the dotted line is a smart move that can help you avoid costly surprises in the future.
Find out about transportation options
As you prepare to make a move to a new area, it's important to consider all of the amenities that will be available to you and your family. This includes transportation options, schools, healthcare facilities, and more. By doing your research ahead of time, you can feel more confident in your decision and ensure that your new home meets all of your needs. From checking out the local bus and train schedules to researching the quality of nearby schools and hospitals, taking the time to consider all of these factors will help you make the most informed decision possible. So start exploring your options today and get ready to start your new life in a community that has everything you need.
Ask yourself if you need extra storage space
Are you feeling cramped in your current living situation? Is it getting difficult to find extra storage space for your belongings, or do you need more space for family members or guests? If you answered yes to either of these questions, it may be time to consider whether you require additional storage space or bedrooms in your home. Having enough space to comfortably live and store your belongings is important for your overall well-being and can make a huge difference in your daily life. Take some time to assess your current living situation and consider whether adding extra space would benefit you and your family in the long term. In addition, if you're moving to a smaller space, consider renting a storage unit or using portable storage containers for items that won't fit in your new home.
Consider security measures for your new home
Buying a new home is always an exciting time, but it's important not to overlook the safety and security of your new abode. Whilst no one likes to think about the possibility of a break-in, it's better to be safe than sorry. Installing an alarm system and deadbolts are effective measures to deter intruders and protect your home and family. An alarm system is a popular choice as it provides 24/7 monitoring and can alert authorities if anything suspicious is detected. Deadbolts, on the other hand, offer an extra level of protection to your doors, making them more difficult to force open. When it comes to your new home, invest in its security so that you can relax and enjoy your new property without worry or fear.
Conclusion
Moving requires a lot of thought and preparation. Before you move, it is essential to consider various factors such as budgeting for all associated costs, researching the local area to make sure it is a good fit for you, getting an inspection done on the property to ensure that it meets your requirements, exploring transportation options around the area and finding out about schools, healthcare facilities and other amenities nearby. Additionally, you should take into account if you need extra storage space or more bedrooms in your new home and check if there are adequate security measures for your safety. By taking steps in advance to evaluate these areas, you can find yourself in a much better position when deciding on a move in the near future.