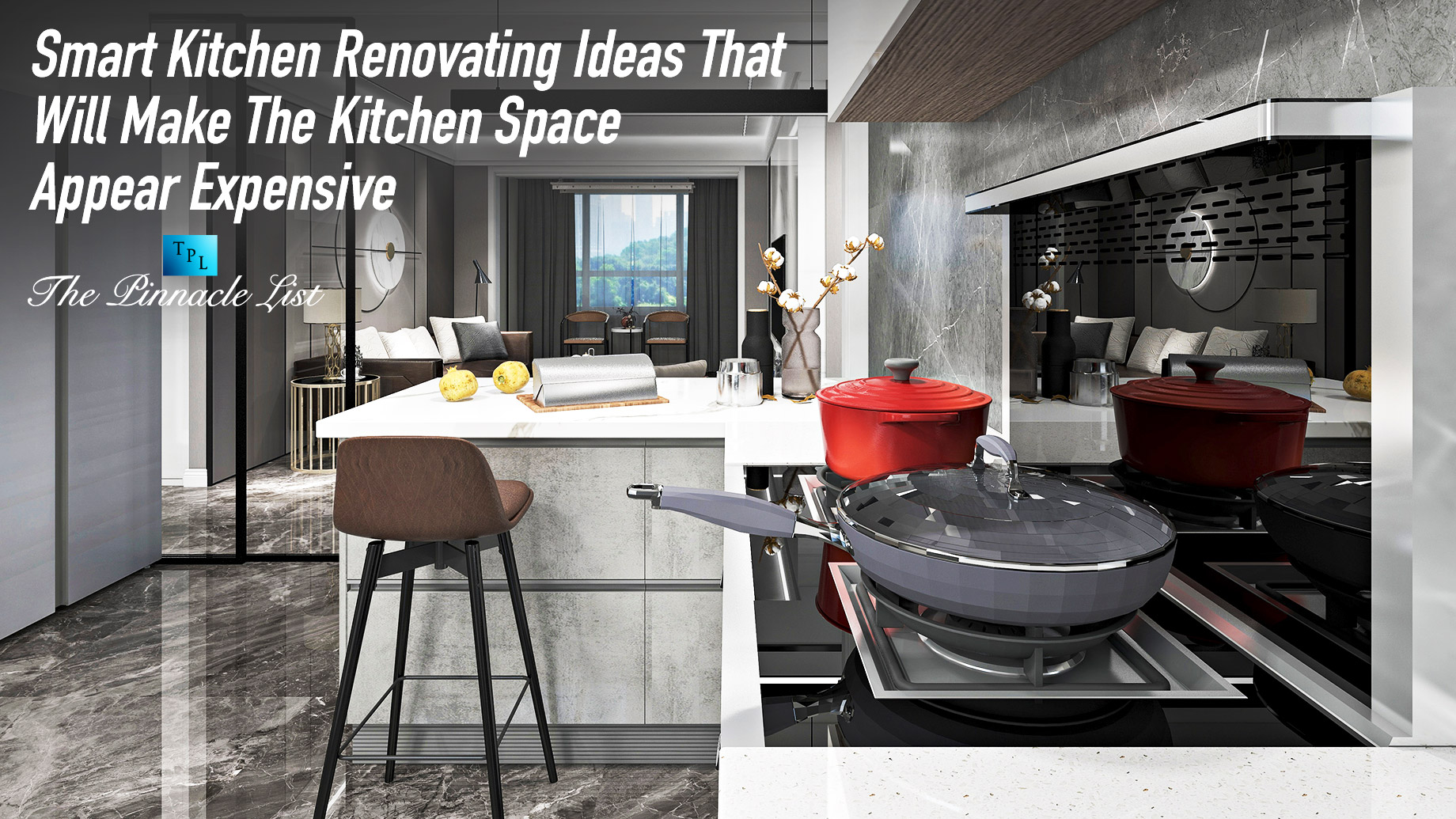 Today, your kitchen is a crucial focal point of each house. It is a place where you have the capacity to flaunt your lifestyle, taste, and class. That aside, the kitchens are a place of complete functionality, and here, aesthetics have an essential role to play. Hence, it is essential to pay close attention to layout, color, and design. 
It is necessary to possess each element from fun to functional and from contemporary to conventional. It should also have a luxe touch to it. Renovating your kitchen space so that it looks costly can be very challenging. To get it done correctly, you can check out Marines Home Renovation Services of Manassas.
Here are a few ideas that can work for you:
1. Say yes to the neutral shades
Apply a fresh color coat, and it can provide the kitchen space with an instant transformation. That aside, the light shades, like pastel hues, beige, and champagne, boast a rich and exclusive look. Do you have a modular kitchen space? For that, you can select shades like teal and charcoal, which blend completely well with the aesthetics and ensure that the kitchen space appears lavish. If the space is tight, you must have a white color scheme. The white color reflects light, and it will ensure that the kitchen appears elaborate. Just in case you don't want to paint the overall kitchen space, go ahead and paint the cabinets for a drastic change. Go ahead and have a background wall to add extra value to the kitchen. Also, wallpaper has a budget-friendly choice.
2. Get a new knob for the kitchen space
Are you happy with the current state of the shelves and cabinets? Chances are that you can give your kitchen space modern fixtures. You can get indoor pulls, new handles, hinges, and decorative pieces in striking colors. You need to make sure to select the pieces which fit the cabinet correctly. That aside, you shouldn't feel inhibited about blending metals and unlacquered brass or even a shiny nickel. It looks classy and is affordable too.
3. Makeover the backsplash
Backsplashes add a statement look to your kitchen. Once you are done with the cabinets, it is here that you need to place your cash in case you wish to upgrade the kitchen space. It's a potent tool for boasting the style. Go ahead and experiment with the textures and shades, such as penny tiles, concrete, and herringbone.
Finally, luxurious lighting adds a touch of a classy and expensive look. The lights are usually the most overlooked aspect while you are designing the kitchen space. Chances are that you might not want to acquire a lavish look with the tardy light fixtures. The low-hanging lights will make others feel that the ceiling is high, more so atop the kitchen counters, adjoining dining areas, and the islands. Also, the pendant lights are a stunning choice, and you can make use of a cluster or a pair. The dimmers are another method for making your kitchen space appear costly. You could also select the dim lights and use them during dinner to get a moody flow for an intimate ambiance.