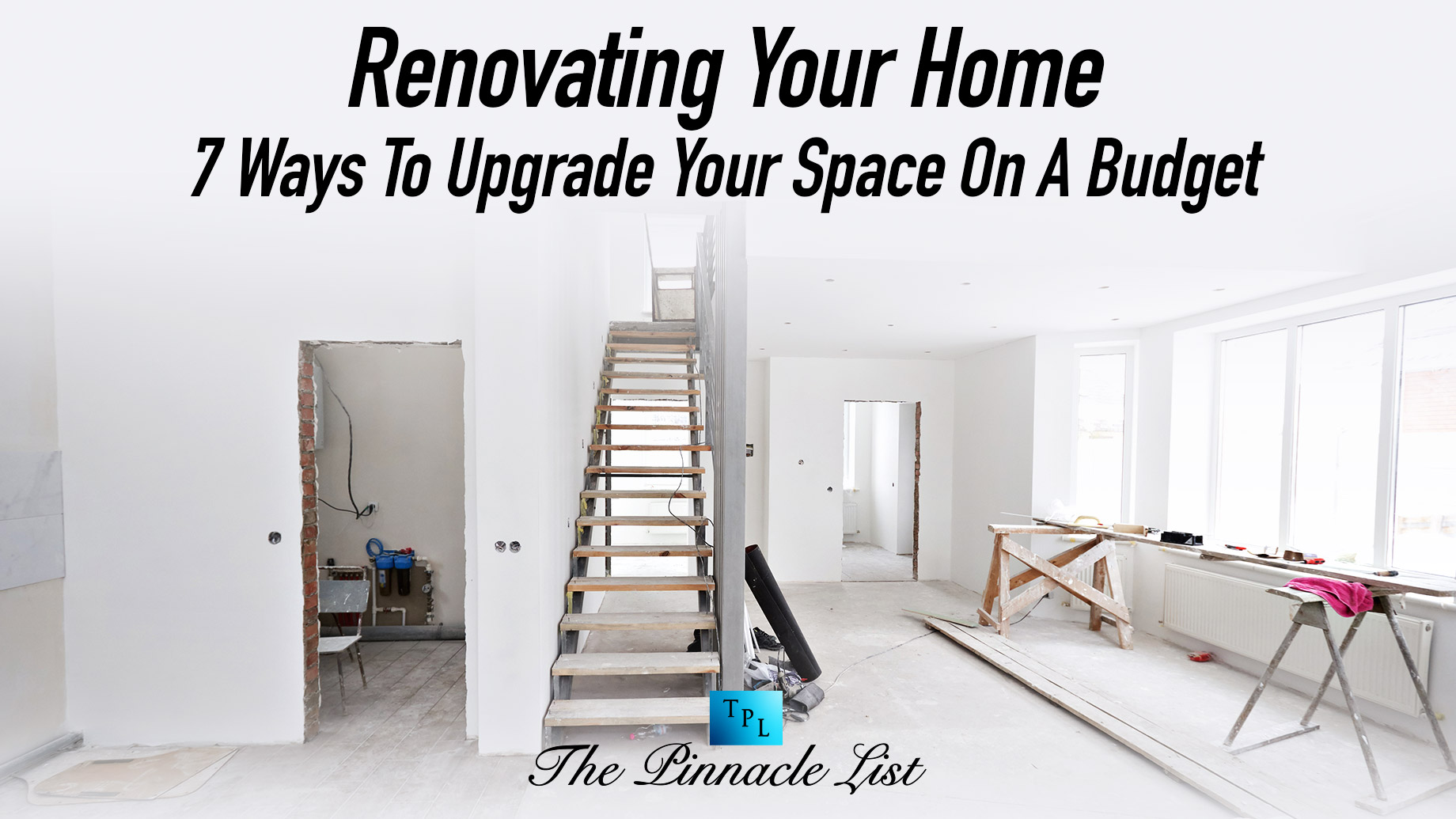 Our house is a place where we spend most of our time of the day. Our mood depends a lot on the environment of the home.
After spending a hectic work day, when we return home, a nice, soothing, and comfortable home environment goes a long way to fix our mood or remove our tiredness.
So, your home needs to be renovated if it has not been for a long period of time. But if you are short on money, you must be worried about how to upgrade your space. We are bringing you some incredible ideas for renovating your home on a budget.
1. Color The Walls 
If your wall is gloomy or even washed out, you can give it a new dimension by painting it with colors. Walls are the major part of your home. If you are satisfied with them, your renovation job is fifty percent done. Did you know that painting the walls is the most popular DIY?
You can paint the walls on your own if you want to. Professional skills are not always necessary for painting walls. As long as you are doing a decent job, it's fine. However, if you are not sure about color schemes, you can hire interior designers like design-build, who can choose the right colors to set the type of mood you want for your home.
2. Install Dimers 
Having the right balance of lighting is crucial for your home. If the lights are working but too bright, you should consider installing a dimer.
Dimers help you to adjust the brightness of the light at your home easily. You can keep the lights bright while doing any kind of work but then dial them down to create a calm and relaxing environment.
3. Decorate Your Walls
Plain walls do not look so good. Especially if you have a big house, simple, single-colored walls might look very boring or dull. To avoid this, you can decorate your walls as per your preference.
You can add paintings or photos of your family and friends and add them to the walls. You can even try something as simple as decorating with fairy lights or hanging up Polaroid photos along the walls on strings.
4. Vintage Foyer Lantern
Adding a vintage lantern to your house's foyer will improve your home's aesthetic in so many ways.
For starters, it will make a great first impression on any guests who enter your house or even stands at the threshold! It will also give your home a more classy look for a lower expense.
You just have to know what kind of lantern suits your house more, and you also have to make sure your vintage item is actually functional before you buy it. Some might need a bit of refurbishment, for example, a change of bulb or wiring, especially if it is really old.
Before you go, buy any lantern impulsively; consider its size. If you have a petite foyer, then do not buy a lantern that is big in size and vice versa.
5. Add Interior Blinds
If you have nothing to cover your window, it may be very annoying when the bright sunlight flows directly into your house.
Adding blinds to avoid this problem is a must, especially if you live in places where it goes well below zero degrees. This is because blinds serve as pretty fittings as well as keep your house protected from sunlight and freezing cold during respective seasons.
Make sure you buy blinds that go with the rest of your house. This means it should match your color schemes while making your house look warm and homey. Avoid buying blinds that make your windows look like they belong at a corporate building.
6. Add Kitchen Cabinets
The kitchen is a very important part of the household, as we spend a pretty good amount of time there. So you must decorate the kitchen well to set the right mood for your house.
One of the major things that you can do to makeover the kitchen is to install a new kitchen cabinet if you do not have one already.
Kitchen Cabinets can give your kitchen a much-needed makeover. If you already have cabinets that make your kitchen look small, it might be due to the dark colors used.
For example, black cabinetry pulls all the natural light off the space, making your kitchen appear cave-like. However, a more vibrant makeover does not always imply replacing the old. You can also try painting over them or changing the countertops.
Giving your counters a makeover can be a lot cheaper than wholly replacing them. You can give it a refresher with simple DIY items like paint, sandpaper, all-surface primer, and polish. Just make sure you keep the counters clean after the upgrade so that they stay good as new for longer.
7. Eco-Friendly Insulation With Carpets
Walking around the house on cold winter days must be difficult when the floor gets extremely cold. But if you had padding to walk on the floor, would it not be easier to move?
You can transform the floor of your house with nice, soft carpeting. In this way, your floor will be warm while sporting a brand-new look.
Carpets can really enhance both comfort and aesthetics of your home. You can install cork, textile, or jute carpeting, which is natural and eco-friendly.
Conclusion
Home is a very important place where we return to every day, to relax and rewind. It's our primary shelter, the one place we look forward to coming back to, so taking small steps to transform the place into your real safe haven is something we should all consider doing.
We hope our ways to renovate your home on a budget help you elevate the beauty of your house, helping you make it your favorite place!