Separated by a green garden wall, the strikingly modern luxury duplex known as The Mirror Houses are a marvellous piece of architecture that blends into its beautiful location with its reflective mirror glass design in Bolzano, South Tyrol, Italy.
These pair of modern contemporary residences, slightly elevated for better views, reflect the astonishing vast landscapes with spectacular viewpoints of the Dolomites, a famous mountain range in northeastern Italy that form a part of the Southern Limestone Alps.
The front of the homes features a glass facade that can be opened up completely. Inside, the floor plan essentially depicts one large open space with sliding doors that can close off areas. Each unit is a transformative living space that also includes a fixed bedroom, bathroom, and full kitchen that opens up to the balcony.
The Italian luxury lifestyle experience at these residences involve feelings of breathtaking achievement, reflected by the structure's tremendously unique architecture and interior design, coupled with its harmoniously calm and peaceful location.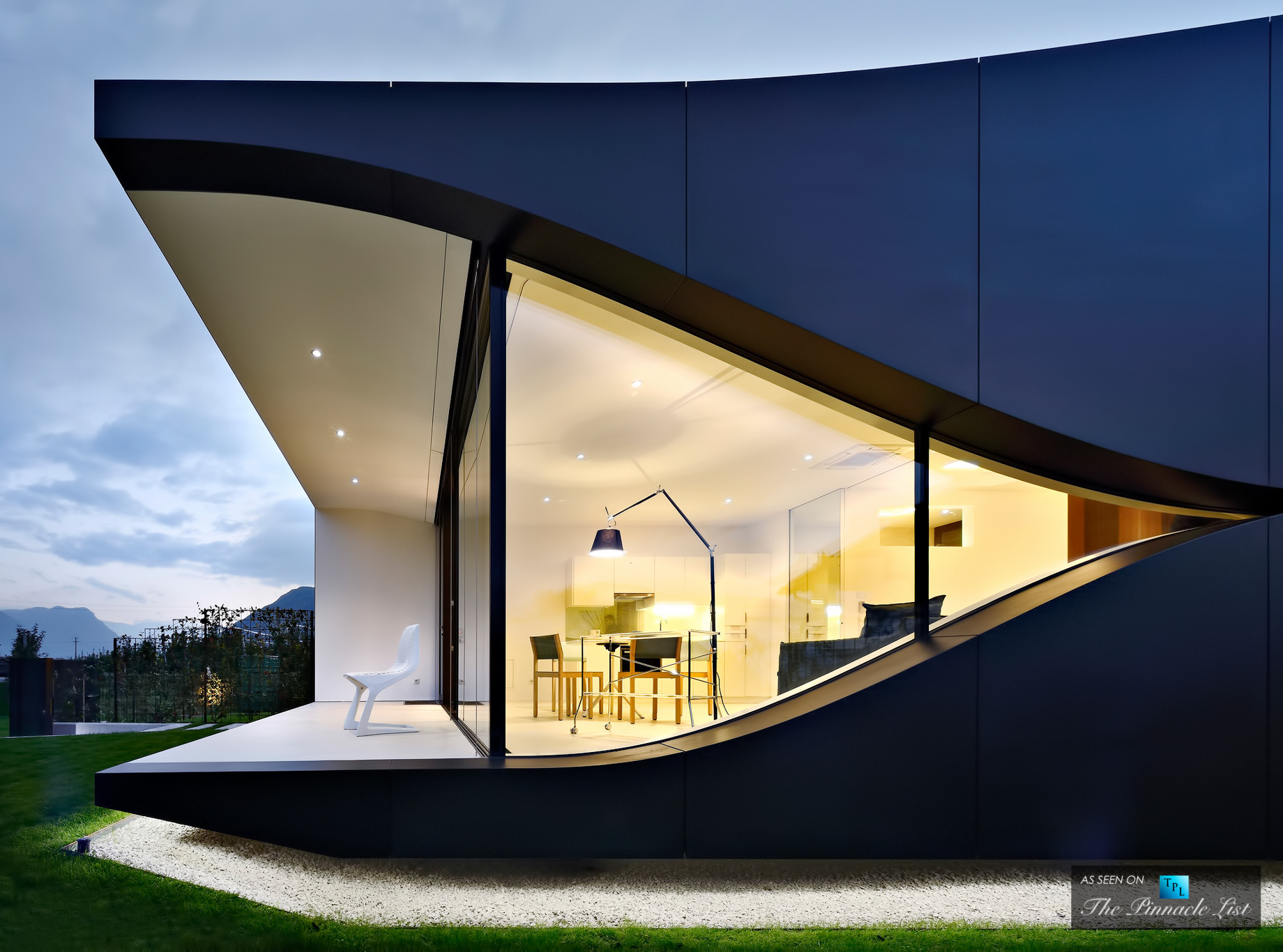 The impressive modern design of this privileged structure catches the surrounding panorama with its stunning mirrored glass on the west facade, resulting in an almost cloak-like invisibility feature – the most unique way we have ever described a luxury home on The Pinnacle List.
A property so unique like this deserves visitors, which is why The Mirror Houses are treated as luxury villas for affluent vacationers. While the homes float above ground evoking lightness and symmetry with cantilevering terraces, enjoy yourself using the sun beds poolside in the garden with apple trees that reside on the property.