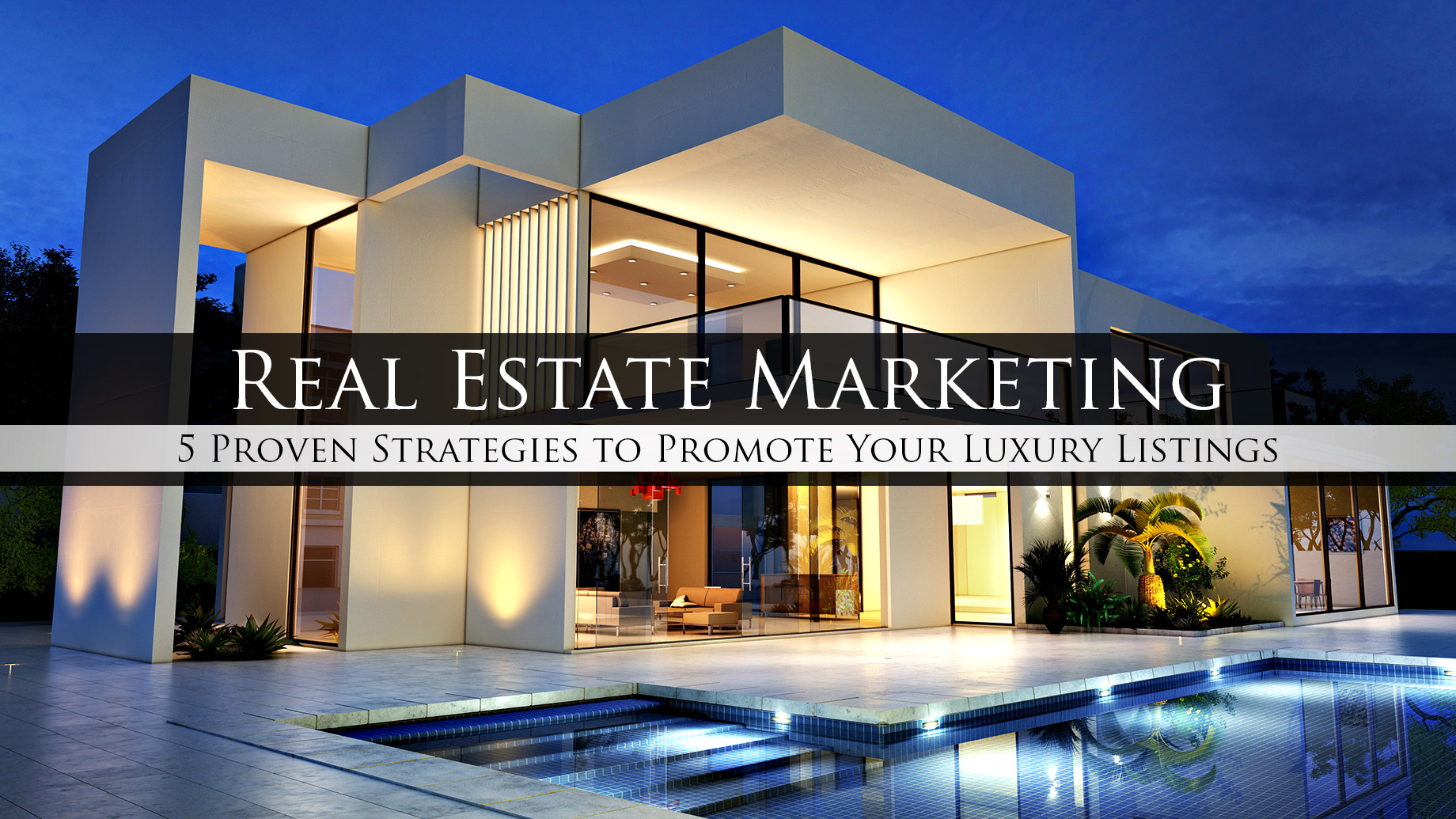 Did you know that there are around 2 million active real estate agents in the United States? So, no matter where you live, you're up against a lot of competition.
How can you stand out from the crowd, growing your client pool and generating increased revenue? One great way is through online marketing.
That can feel a little vague and daunting, though. So, we put together this post outlining 5 proven marketing strategies that will create the perfect real estate marketing plan for you.
1. Work on Your Website
First and foremost, you need to work on your website. This is the core of all of your online marketing efforts. And if your website is poorly built, your other efforts won't be as effective. Keep in mind that simply having a website is not enough. It should be optimized and well-thought-through.
As you're working on your website, start by thinking about your goal. Are you trying to generate leads from your site? Do you want them to fill out a form or to call you directly? Or is your website more of a brand-building medium for you? Either way, you should decide this early on, as this will help guide you in the creation of your various web pages.
As you design, focus both on looks and functionality. You want your site to present valuable information, but it should also be visually interesting and engaging. Finding a balance between the two is key.
Also, think about the color scheme and fonts you want to utilize. They should be consistent with the rest of your brand.
2. Take Advantage of Texting
It's no secret that almost every American adult has a cell phone these days. Utilize this to your advantage by integrating text message marketing into your real estate marketing plan. Every profile on The Pinnacle List utilizes this technology.
If you've been in the business for a while, you know that following up with leads as quickly as possible can make a huge difference. That's why texting leads is a great way to grow your business. You can easily reach your leads by using an online SMS gateway.
Via text you could:
Advertise an open house or viewing
Send property photos and information
Automate follow-up communication with leads
These are just starting points. There's so much possibility with SMS marketing these days, as well as with iMessage, WhatsApp, and Facebook Messenger.
3. Start a Newsletter
Email newsletters have been around for a long time. And they're still super effective today.
If you're a real estate agent, you should consider creating your own regular newsletter. As you deliver relevant valuable information to potential customers, you'll generate a relationship of trust. In your newsletter, you can include information about your latest luxury listings, open houses, and testimonials from happy clients. But you could also broaden your content to include information about local news, weather, parenting tips, and activities in the area. Fun topics like these will draw people in week after week.
4. Use Social Media
Social media has completely transformed society over the last 10 years. And almost every business has a social media presence these days, including real estate agents.
With people having apps for Facebook, Instagram, Twitter, Pinterest, or LinkedIn on their smartphones, you can have easy access to potential clients by increasing your social presence. Keep in mind that there are two sides to each social platform when it comes to marketing: organic and paid.
The organic side includes your profile and the content you regularly publish for your audience. Here you can include information about your available properties, show behind-the-scenes footage from open houses, and give out tips and tricks. And this part of social media marketing is free.
On the paid side, this is where you can engage directly with prospects to generate leads. This is one of the biggest benefits of direct sales marketing. And while there is a cost to it, it can prove very effective if your campaign is well-targeted. 
Realtors have found success on all social media platforms, including via The Pinnacle List's Facebook Page with over 1 million followers.
5. Don't Forget about SEO
Last but not least, let's talk about search engine optimization, otherwise known as SEO.
Know this: 93% of home buyers use the Internet to search for homes. In other words, the internet is extremely important when it comes to the home buying process today.
In order to connect with potential clients, you should make sure your website is well-optimized for SEO. This means that your web pages will rank higher in Google search results, which means more site traffic for you.
Start by setting up a Google My Business profile. Here, you can include your up-to-date contact information including address, phone number, and website URL. You can also include your hours and customer reviews.
This way, when someone is looking for a realtor in your town, your information can show up.
Also optimize your website itself so it performs well in your specific area. Do this by including your town or city name often throughout your content and page titles. This will help Google know where you offer services.
Real Estate Marketing Plan Basics
There you have it; 5 crucial elements of your real estate marketing plan. Now that you've gone through these, it's time to make some decisions and to get to work. This will help you get on the right track when it comes to marketing.
Soon, you'll be enjoying the fruits of your labour, generating increased leads and growing your business. Furthermore, you can contact The Pinnacle List today to take advantage of our marketing and advertising platform, which is followed by millions of users around the world.