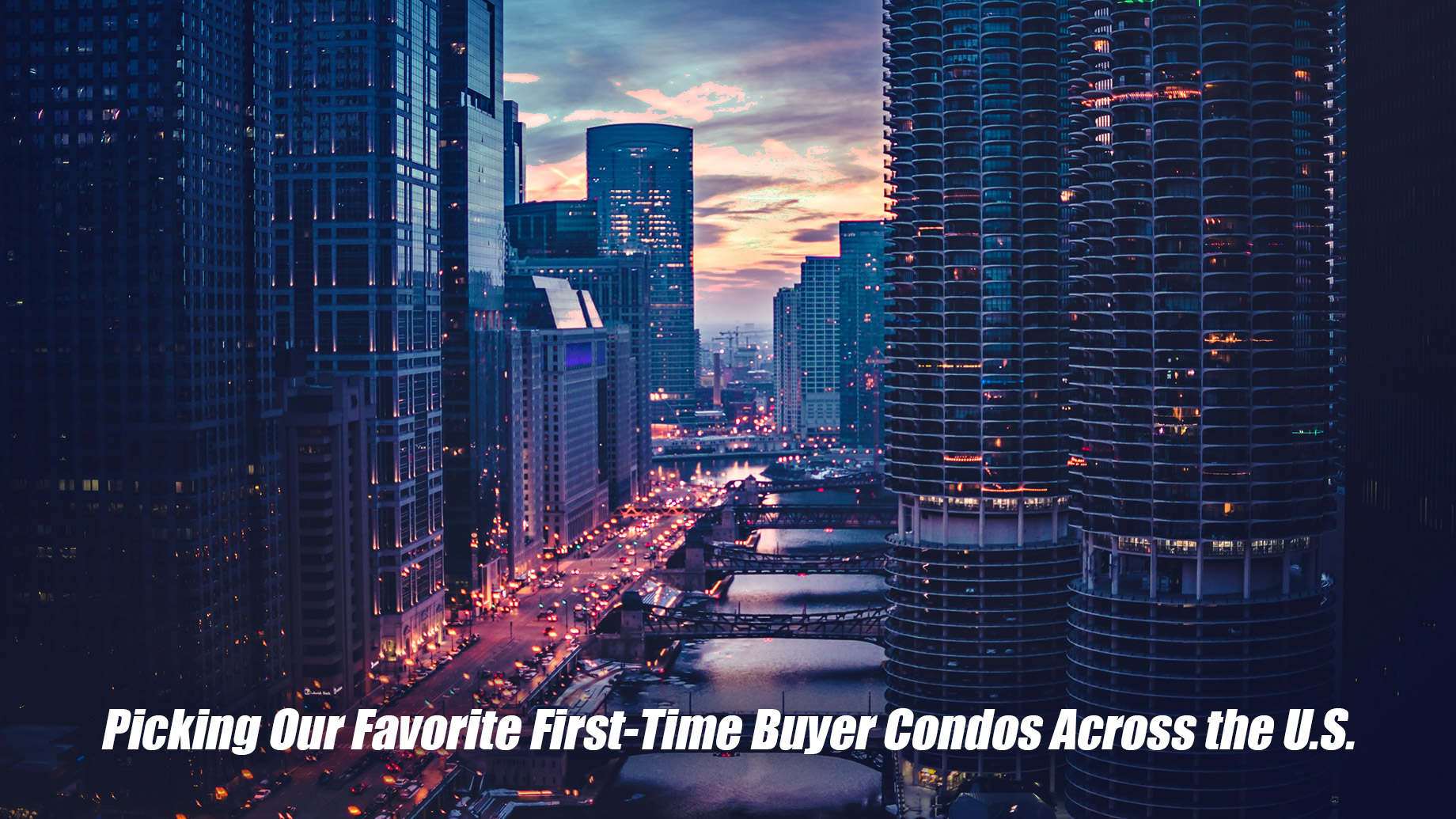 It's impossible for us to cover every city across the country, and it can be hard to compare these condo communities to ones in your area. After all, the exact pricing and amenities that you will be looking for may vary depending on location.
What is it about each of these condos that make them a great choice for first-time buyers?
These are the features that you should be looking for when you are ready to invest in a condo as a first-time buyer:
Well-priced with room for asset growth in the region
Reasonable HOA and/or condo fees
Check if condo fees cover landscaping and yard maintenance
Easy to commute to work and local amenities
Friendly community
Shared amenities like pools, etc.
Variety of unit styles to suit your taste
There can be a lot to consider when you are trying to choose a condo as a first-time buyer. Many people don't even realize that condo fees and HOA fees may be something to consider when considering the price. That is why it is important to consider all of these things as you make your choice about which type of condos to move into.
Today, we're covering some of our favorite condos for first-time buyers in a few parts of the country. Take a look at these if you're considering these areas, or look for similar benefits when seeking a condo in your future hometown!
2626 Lakeview Avenue in Lincoln Park (Chicago, Illinois)
First-time homebuyers in the Chicago area have many great neighborhoods to choose from. With great access to transit and a variety of amenities located right in the community, Lincoln Park is a popular neighborhood for many first-time homebuyers in Chicago.
One great condo community in this area is 2626 Lakeview Avenue. Located right alongside Lincoln Park, this community offers a very walkable location to first-time buyers. The 491 units at 2626 Lakeview range in size, layout, and price.
The amenities included with condo fees for this establishment include:
24-hour door staff
Rooftop swimming pool
Bike storage
Grilling areas
Convenience store
Fitness center
On-site management
Many buildings in Chicago have a rental cap in place which prevents homeowners from being able to transition their properties into income properties if they ever want to move out. That, however, is not the case at 2626 Lakeview. If you ever want to move out and start using this condo as an investment property, that is doable.
New Providence Village Condos (Falls Church, Virginia)
Falls Church, Virginia is a popular area for its great amenities, easy commuting routes, and variety of local entertainment. Additionally, there are many great condo communities in the region that can be great homes for first-time buyers.
One such community is the New Providence Village Condo community.
This community has more than 250 units which vary from one- to two- and three-bedroom units with a variety of amenities included. The community grounds in this condo area are maintained by management so you can enjoy the lake and surrounding areas with ease. Condo living is easier than ever before in this convenient location.
Additionally, the complex has many other amenities to enjoy:
Tennis court
Swimming pool
Playground
Washer and dryer in every unit
Due to this complex's proximity to D.C., many people that work in the city choose to live here and take an easy commute on I-95 to get to work. This makes the community home to people from many different walks of life, so the vibrant community has a lot to offer to first-time buyers.
42 Schenck Parkway in Biltmore Town Square (Asheville, North Carolina)
Biltmore Park is a community on the south side of Asheville, North Carolina, that many people are attracted to. Biltmore Park is home to a huge variety of attractions and amenities such as the YMCA, a movie theater, shops, restaurants, and much more.
When moving into this area, first-time buyers that want to be in the center of the action will love being in 42 Schenck Parkway, which is located right in Biltmore Park Town Square. The main level condo units have secure access from outdoors, and every unit in this building has a lot to offer.
The amenities at 42 Schenck Parkway include a fitness center, outdoor pool, walking trails, a clubhouse, and much more. The entire condo community is just 15 minutes from downtown Asheville and 10 minutes from Asheville Airport, making it a very convenient and central place to live. Each unit has different finishes, but many have been updated to include granite, wood floors, and more.
Additionally, Asheville is still a growing city with a lot of potential. First-time buyers will be able to invest in this property knowing that it will sell well or rent out easily down the line.