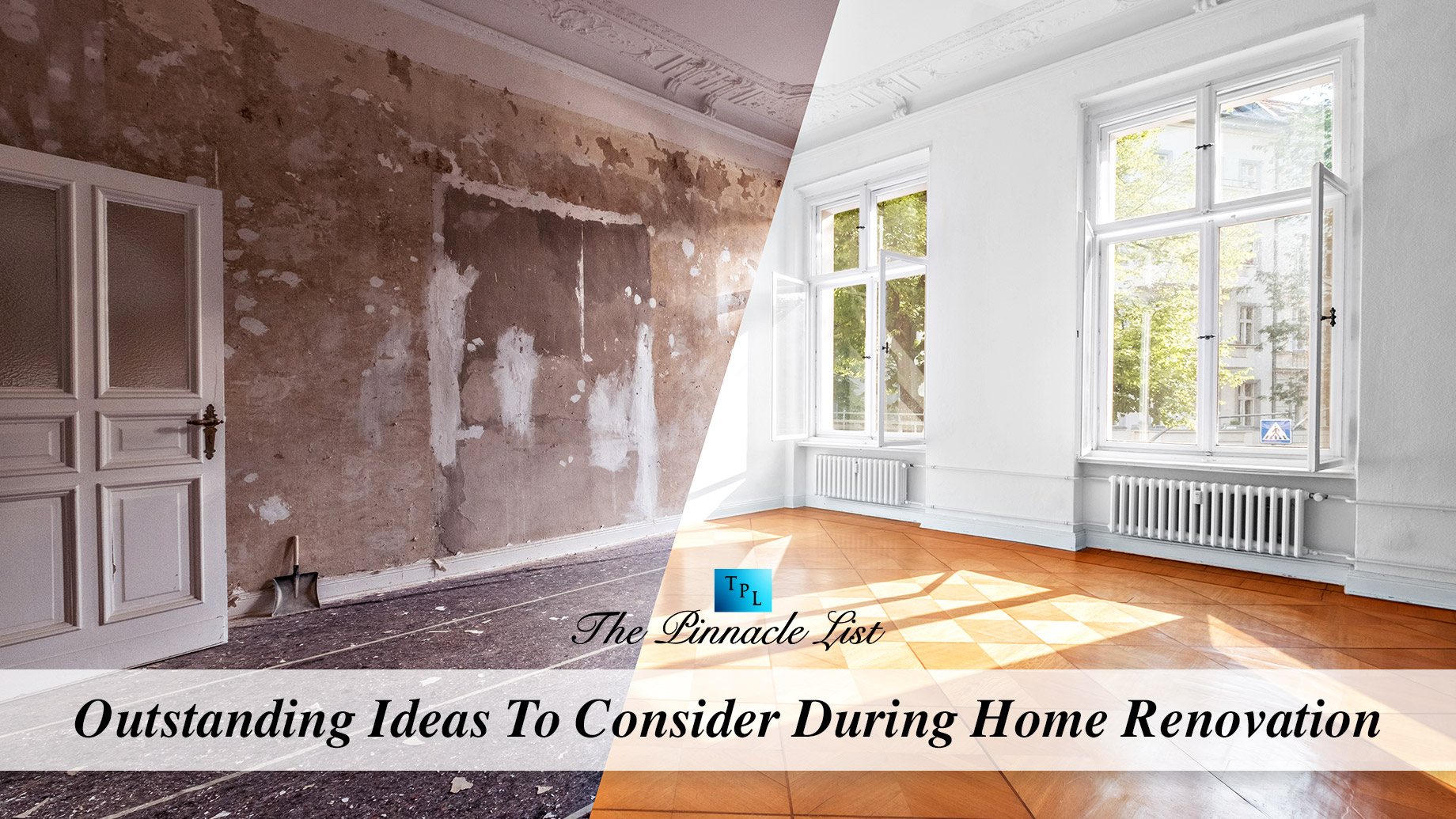 When looking for the perfect home renovation idea, it is easy for one to get confused with the numerous home renovation ideas available in magazines and even online on how to change every aspect of it.
To avoid confusion and spur-of-the-moment choices, you should have a plan for a complete home makeover to give your house a classy appearance. Although you don't have to, you should look for creative suggestions that enhance the style and general décor of your house while incorporating current trends.
You can rely on the following unique adjustments to your house to meet your family's changing demands.
1. Make the most of available kitchen space
You and your family spend most of the time together in the kitchen preparing and enjoying meals. This makes the kitchen the heart of every house. To maximize your space and improve functionality, consider designing a modern kitchen that is multifunctional or family-friendly.
There are different kitchen layouts, from L-shaped kitchens, and U-shaped ones, to double islands or double galleries. You need to choose your ideal plan to have a multi-functional kitchen.
Even though cooking is a kitchen's main purpose, it doesn't have to be a solitary space. By connecting the kitchen to the dining room or living room, you can make it a terrific center.
2. Unique bathroom design
Adding a unique master bathroom during your home remodel might be satisfying if your master bathroom is too outdated or you're probably wary of sharing a bathroom with the rest of the family. Consider adding a luxurious walk-in shower or a tub that serves as a retreat after a long day.
You may update your master bedroom by using subway tile, brick, claw foot tubs for aesthetic appeal, and glass block doors and windows for increased seclusion. Adding a half-bathroom or powder room to your house is a great way to wow guests. Consider getting a shower mixer tap to elevate the look of your bathroom.
3. Invest in exterior aesthetics
When someone enters your home, they get their initial impression from the exterior. It's what distinguishes your house from those around it.
Making fiber cement siding is one of the finest methods to enhance your outside today and in the future. Fiber cement siding is adaptable and is available in a wide range of colors and designs. Additionally, it has an incredibly long lifespan. Refresh the outside paint of your house to give it a lighter, more modern appearance.
4. Upgrade your roof
Modernizing the roofing system is one of the most popular home remodeling ideas for older houses. Your roof has a big impact on how your house appears and works. To give your roof a makeover and improve functioning, think about swapping out the old asphalt shingles for brand-new architectural shingles if they are worn out.
But that's not all; to provide a more upscale look, you can also improve your roofing system with metal or tile roofs. For most roofs, asphalt shingles are the best option. It costs less, installs quickly, and lasts longer.
Conclusion
It's critical to understand what offers the most value for your money when doing a home remodel. If you want to modify your house to boost its value, updating the bathrooms, kitchen, and upgrading roofs should be your top priorities.