Casinos have always been special places where extravagance, excitement, big money, and a sense of luxury combined. There are currently many top venues in the UK where casual players and high rollers can get the best experience. Probably, the majority of players are satisfied with the online EU casinos from NonStop list: not everyone wants or needs real-life casino experience, after all. However, the gambling world is extremely diverse, and learning more about it is worth travelling a little. In this review, you will be able to learn more about the best land-based European casinos and their main advantages, and who knows, perhaps it will inspire you to travel and see them in person.
The Most Expensive Casinos in Europe to Play At
Europe is often called the Old World, and this name implies not only age but also the number and depth of traditions. If you travel to Europe, you will see that it is true for many areas of life, including gambling culture. Luxury, splendour, and wealth of the old times are fully embodied in European casinos, and below we are going to list those of them that impressed us the most. Let us begin.
Ibiza Gran Hotel Casino
The island of Ibiza has a reputation as a place where young people go to have a party. However, it is also a place for those who appreciate a more relaxed rest full of luxury and big money. Of course, we are talking about the top casinos of the region, among which the Gran Hotel is a real gem.
This is an exquisite world-class place for all lovers of top gambling experiences. The pleasant feeling from gambling will only be doubled given the venue's excellent location with quick access to white sand beaches and crystal clear sea.
The casino offers a whole range of entertainment, from slot machines and roulette to poker and blackjack. The high level of service will definitely not leave you indifferent. If you decide to take a break between gaming sessions and have a snack, multiple locations are available: from the pool restaurant to La Gaia and The Grand Breakfast. Although the venue is open until 6 am, this is the best analogue of the 24 casinos you can find, for example, in Las Vegas.
The Kurhaus of Baden-Baden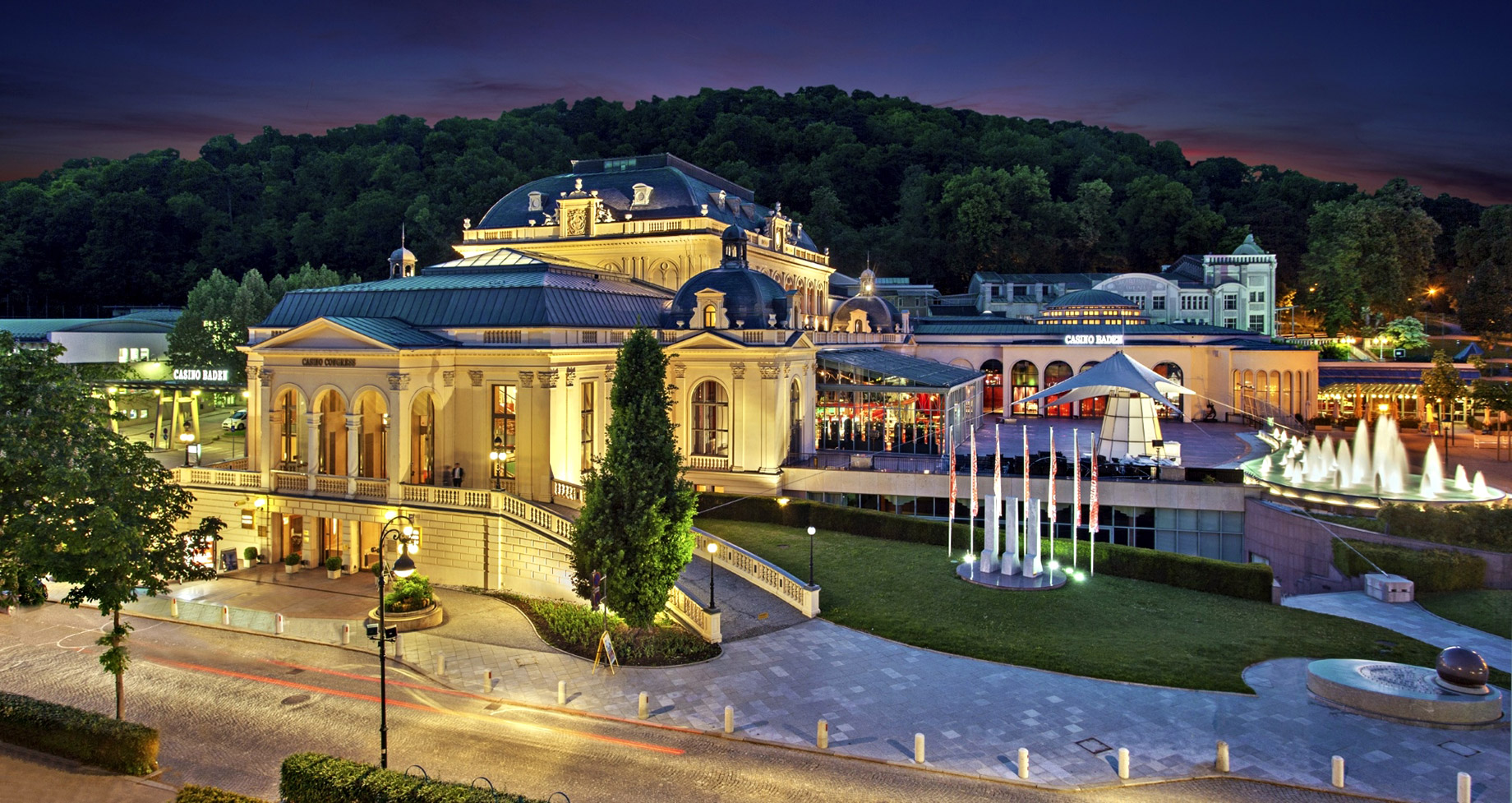 Germany is usually not the first country that pops up in your mind when it comes to must-visit places in Europe for casino players. Yet, the name of this casino can be a little confusing, as it is more suitable for some kind of administrative building. But this architectural marvel is a top venue for important meetings, world-class events, and an exciting series of casino nights. Suppose you are visiting this place for the first time. In that case, it is recommended to take a walk around the casino to appreciate the Greek columnar architectural style, which is not typical for this region.
Inside, the architecture is complemented by chic gold chandeliers that give bright light, deep red walls, and even more gold that covers door frames, mirrors, busts, and other details. Gaming halls offer you to play card games with the best dealers and have fun playing classic and jackpot slot machines.
Regular events and tournaments will definitely diversify your experience. After winning, you will be able to go to one of several restaurants to celebrate the victory and taste the best cuisines in the world.
Hotel de Paris & Casino Monte Carlo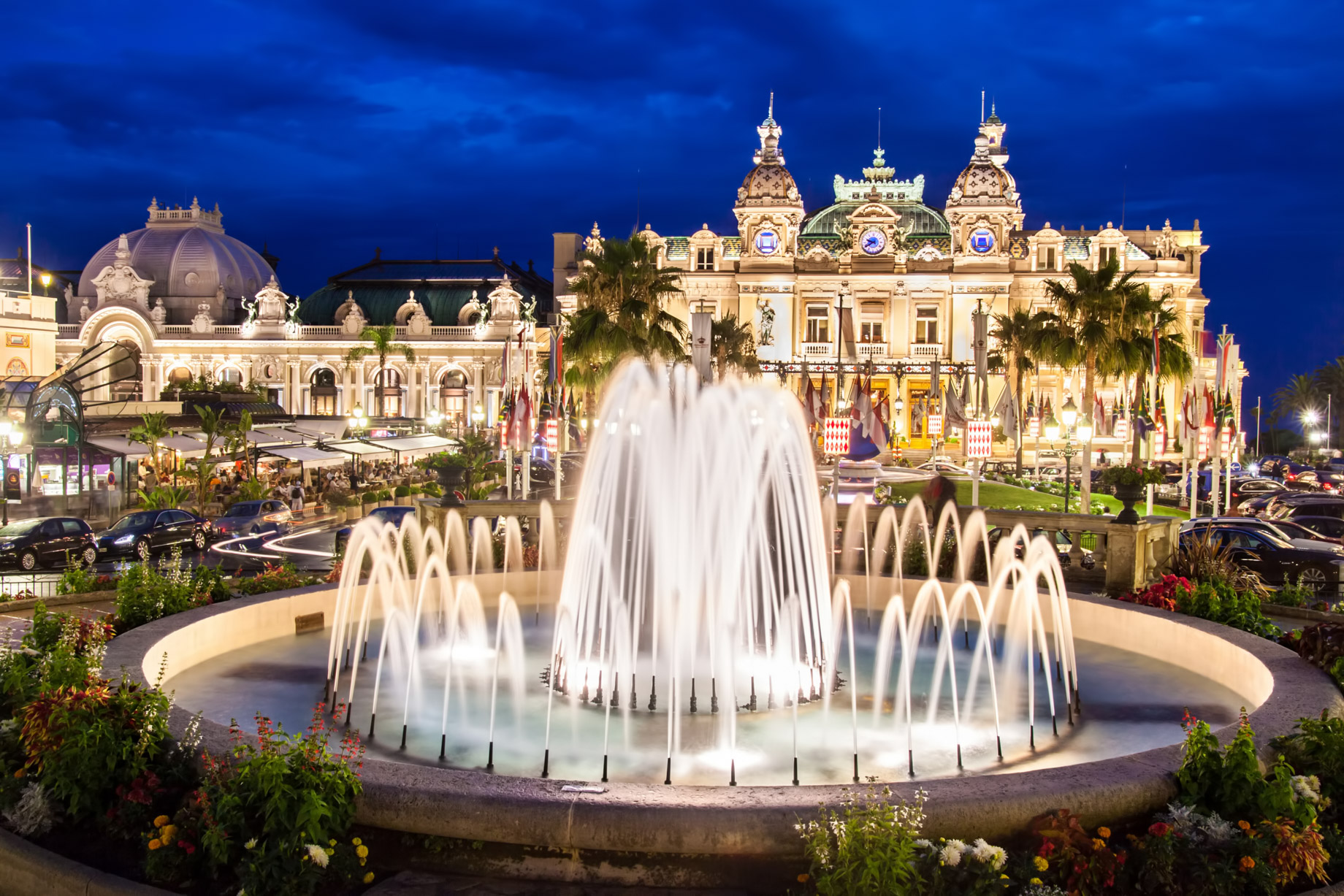 Even if you have little to no gambling experience, you must have heard about this place. The Hotel de Paris & Casino is synonymous with luxury, and many Monte Carlo casino reviews call it a benchmark for most European gambling houses. This casino is also famous because top world players and real stars of the gambling industry have stayed in it. To imagine the casino's magnificence, just look at its chic design and monumentality.
As soon as you cross the casino's threshold, you will be amazed by the atmosphere created by the high ceilings, from which hang chandeliers studded with crystals and gold leaf. Rooms in this place cost a lot, but if you come for a gambling experience, you can immediately head to the gaming halls. Here you will find dozens of top slot machines and poker, blackjack, roulette, and other tables.
The casino has its own strict statute, including a dress code, which is extremely important to know in advance and be sure to comply with. In addition to the casino, you will find unique SPA salons, swimming pools, restaurants, lounge bars, and much more.
Casino Barrière Enghien-les-Bains
This casino is situated in the picturesque capital of France, on the lakeside near the city centre. In addition to the excellent location, the casino can boast a luxurious interior. Here you can find modern bars, top restaurants with the world's best cuisines, comfortable and stylish hotel rooms, and, of course, the gaming halls themselves.
Table games are especially popular, namely the American and French versions of roulette. You can also play Blackjack, Poker, Baccarat, Sic Bo, Boule, Slots, and more. Despite all the luxury, this venue is available not only for players who have sums with many zeros on their accounts.
Dragonara Casino
The sun-drenched island of Malta is an undeniable tourist gem and a nook for quality gambling enthusiasts. A prime example of this is Dragonara. This place combines great design, high-quality service, and a great selection of casino entertainment. Here you can try your luck on the hundreds of slot machines or head to the hotel's poker area with stunning views of the Mediterranean Sea. You should definitely visit the local restaurants, where you can try real gastronomical masterpieces cooked under the strict guidance of chef David Mifsud.
Afterthoughts
Travelling to Europe without taking a glimpse at the splendour of its casinos (or even better, testing your luck there personally) is a wasted opportunity. France, Malta, Ibiza, and Germany – are just some of the destinations for experienced players. So, if you love the risk and thrill of a good game, you might just want to visit some of the casinos on this list.