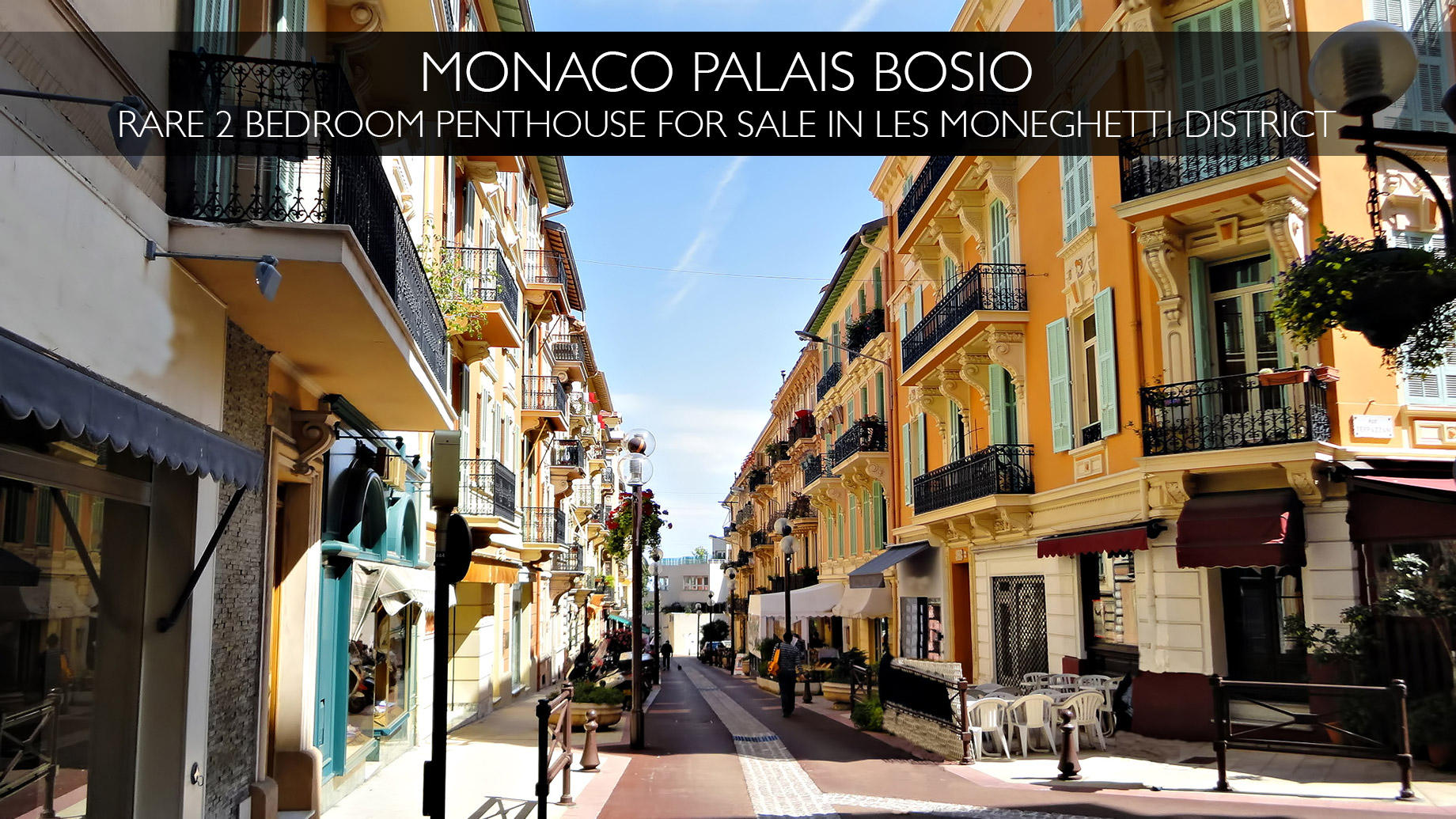 A Monaco penthouse with spectacular views is understandably a much sought-after property in the city-state approximately the size of New York's Central Park. Facing the sparkling turquoise waters of the Mediterranean sea and largely built on a sloping terrain, numerous residential buildings offer residents panoramic sea views that can stretch as far as neighbouring France.
A characterful Monaco penthouse for sale
A Monaco penthouse with plenty of character has just been put up for sale but it is unlikely to be available for long. Demand for real estate in the Principality vastly exceeds supply and the market is highly competitive.
This rare property is located in Palais Bosio, a seven-storey residential building built in the 1940s in the calm Moneghetti district of Monaco.
The property boasts parquet flooring and is composed of a large entrance hall, a very spacious double living-room, two bedrooms, a bathroom and kitchen. The high ceilings of this Monaco penthouse enhance the impression of space.
Views across Port Hercule (Monaco's famous yacht-filled harbour), the old town (whose most famous resident is Prince Albert II of Monaco) and the rest of the Principality can be enjoyed from the penthouse and its spacious roof terrace, This is a great opportunity for anyone seeking to invest in Monaco real estate. The surface area of the property, including the terrace, is 220m2.
An attractive location
Monaco's appeal is not just its views: the country is appreciated for its safe environment and excellent education and health systems. Residents enjoy an average 300 days of sunshine each year.
The crime rate is extremely low, no doubt because there is one police officer for approximately every 100 residents and a video surveillance system covering the whole country. Many residential buildings have a concierge service and / or video surveillance.
Living between the French and Italian Rivieras is a huge advantage as residents are able to explore the stunning coastline as well as the villages, towns and cities surrounding it.
Although the Formula One Grand Prix is certainly Monaco's best-known event, residents have a vast programme of cultural, sports and social events to choose from throughout the year.
The future owner of this Monaco penthouse will live in a pleasant neighbourhood, surrounded by the Condamine, Jardin Exotique and Monte Carlo districts and the charming French town Beausoleil.