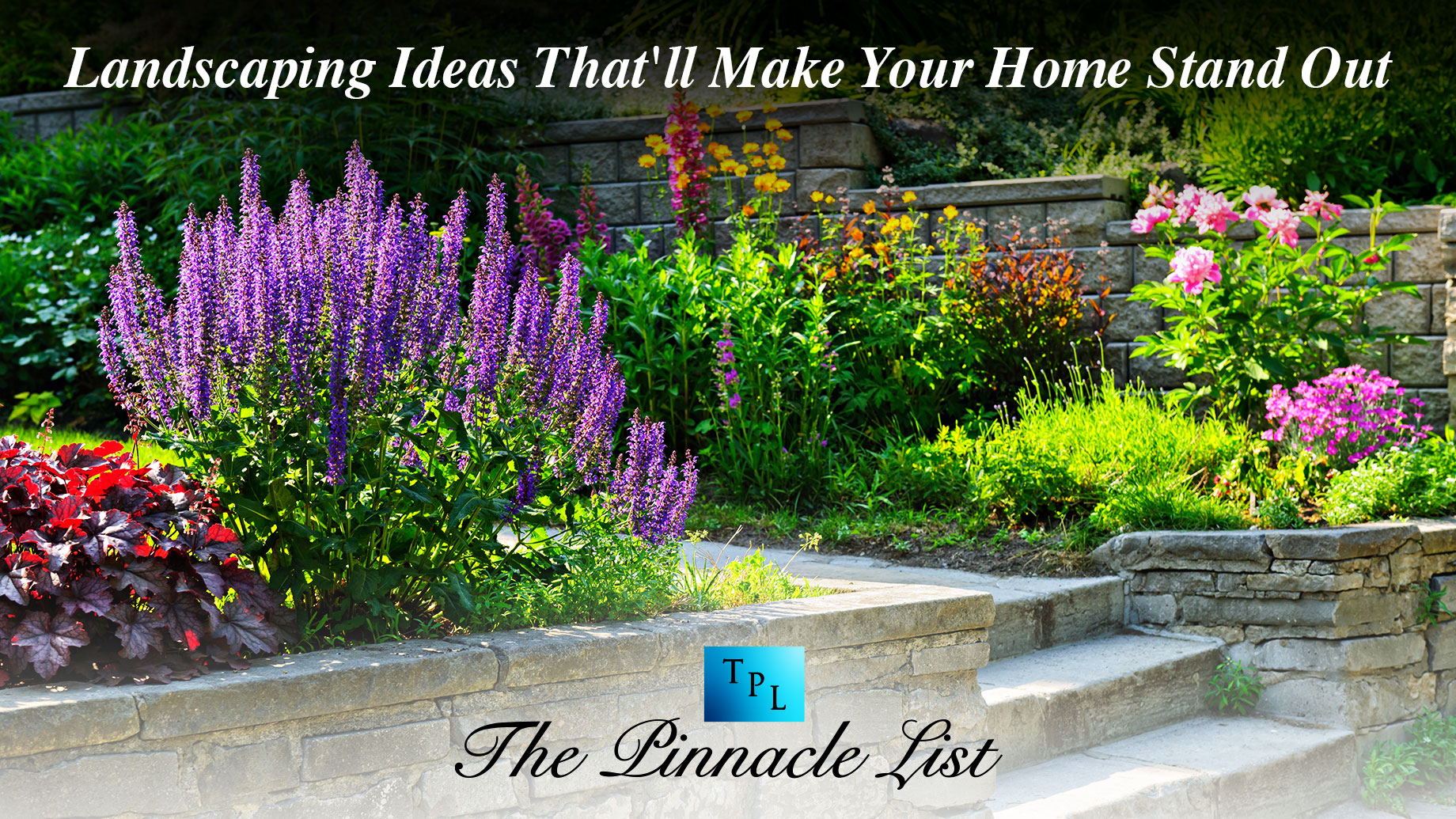 A home garden is a nature lover's passion. Why won't it be? After all, that's the closest we can get to nature in our busy city lives.
Probably that's why many people aspire for a beautiful garden in their houses.
If you love spending time in your garden too, then you should definitely implement these ideas and upgrade your outdoor space.
Build an Attractive Edging for Your Garden
Ordinarily, low shrubs and hedges line the edge of the garden. Probably, your backyard or front garden has a similar edging too.
If you want your outdoor space to break the norm, you've got to style the edging first.
You can use materials like planks of distressed wood, traditional fencing, metal structures, empty beer bottles, etc.
You can also experiment with the edging pattern, making it curvy or layered.
Create Rock Gardens
Don't confuse the idea of landscaping with a grand garden requiring high maintenance. It doesn't always have to be so.
You can create beautiful rock gardens to landscape your home. Stones, pebbles, rocks, some wood, and some sand are the only items you need.
With these simple elements, your yard will be the envy of your neighbors.
Rock gardens are classic. You can shape them to go with either a traditional or a minimalist theme.
And the best thing about a rock garden is that you won't need to devote more time to upkeep.
Install a Water Feature
While most people settle for a house with a pool or no pool, you can take the middle path and add a water feature to your yard.
You can have a cute-looking small water garden or get a magnificent fountain for your place. No matter what size, a water feature adds a WOW factor to your yard.
Jazz Your Garden with a Decor Piece or Two
A statement piece like a garden sculpture or outdoor art will automatically add some grandeur to your garden.
Plenty of garden accents are available in the market ranging from budget-friendly to collector's editions. You're sure to find a couple of unique garden decor items that fit your budget.
Cover Up Unsightly Elements
Often odd things like a faucet, a pressure pump, or an AC's outdoor unit get ignored while landscaping the yard.
You might overlook them as insignificant. But unfortunately, these things spoil the appearance of the entire space.
Come up with ways to cover up any unpleasing features in your yard. Perhaps, arrange a fence around the pressure pump. If there's a low-lying patch, convert it into a small pond or plant a flower bed.
Strategically, plant trees to hide anything at a height, say a split AC's outdoor unit.
Add Fancy Lights
Outdoor lights are functional and also add an aesthetic appeal. But you need to consider the kind of lighting and placement of light fixtures.
Pick out lights that go with the overall theme of your outdoor space.
Do you have a traditional landscape? Look for vintage lights.
If your garden is minimalist, then modern lights will be better.
Next, you need to decide about the placement of the lights too. Plan for some spotlights that will create focus on the patio and the entryway. You can place ambient lights within the ground along the edging. Some fairy lights or lanterns on the trees near the deck are excellent for making the place look cozy and inviting.
Put Up Little Props
Finally, put up little props in your garden reflecting your love for nature.
A cute handmade birdhouse, for instance, is a brilliant way to attract local and migratory birds to your garden. Or make a waterer or a bee/butterfly bath. You can also put some garden stakes in the flower bed or the vegetable garden.
A lovely welcome sign and fancy ceramic pots are other garden props that can enhance the aesthetic appeal of your backyard.
Summing It All Up
It only takes simple ideas and some effort to usher a new life into any regular garden.
A new edging, a water feature, and some pretty lights – all these projects can be easily accomplished. Other ideas discussed here are also no impossible feat for a regular DIYer.
So what are you waiting for? Why not start updating your garden today?
Trust us, once you're done, you'll feel so proud!