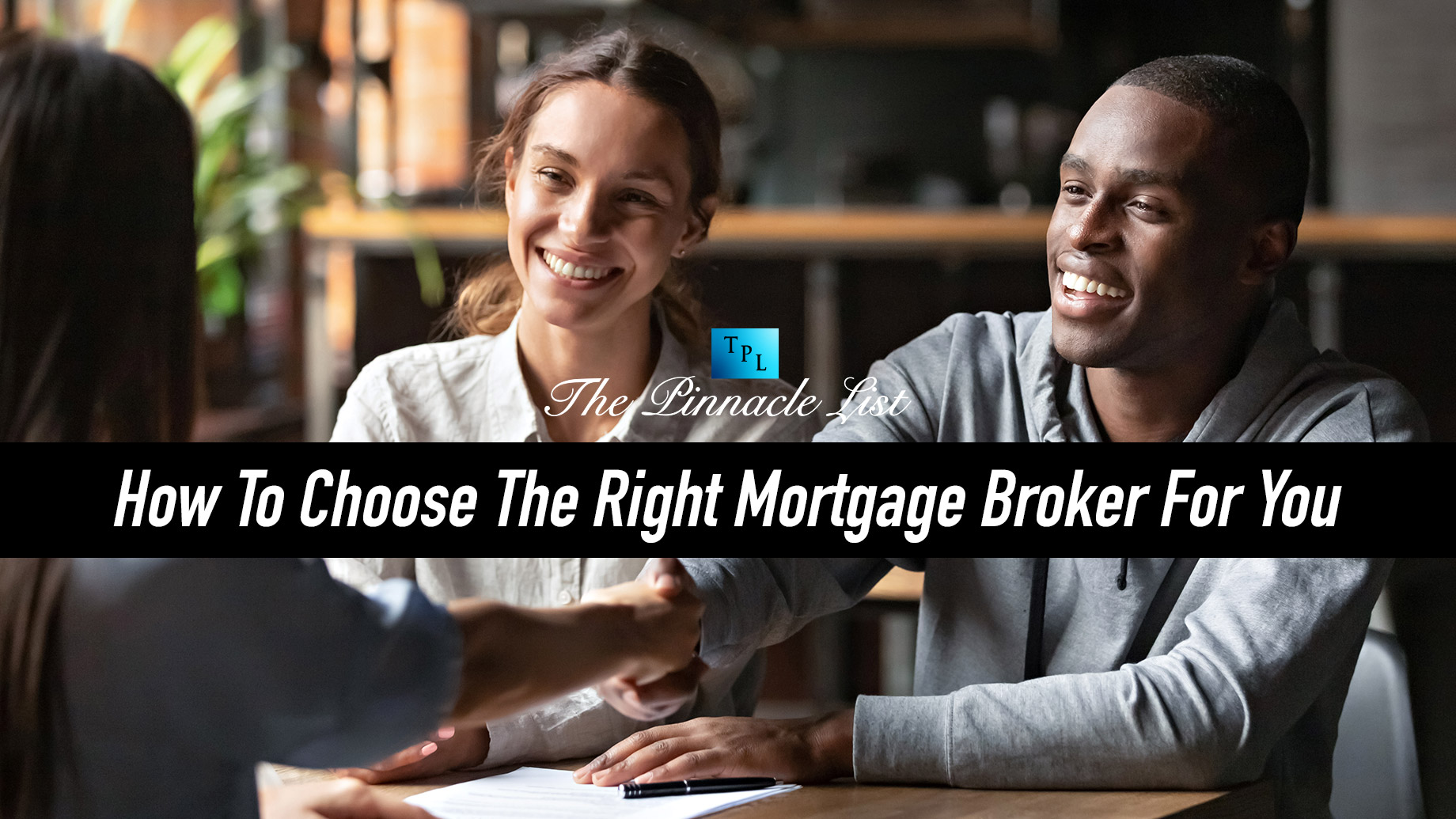 Few people have enough money in the bank to buy a home outright. That doesn't mean they're cut off from the housing market. Instead, it means a mortgage is essential for anyone trying to get on the property ladder.
As obvious as that is, getting a mortgage can be difficult. Between comparing options, negotiating with banks, and much more, getting approved for a mortgage that suits your needs can be difficult.
Lenders are strict with their requirements, despite the fact home prices are decreasing in multiple places. A mortgage lender could be needed to help with this, with these professionals offering more than a few benefits.
You'll have to know how to get the right mortgage broker for you to achieve this. Thankfully, this doesn't need to be as difficult as you think, with five top tips helping to make it easy.
Why Use A Mortgage Broker?
Before diving into how you can choose a mortgage broker, it's worth looking at why you should hire one. Acting as an intermediary between you and various mortgage lenders, these professionals work on your behalf to get the best mortgage for you. They take a lot of stress and hassle out of the process.
Hiring one boasts multiple benefits, including:
Better Access – Mortgage brokers already have relationships with multiple lenders. That normally means they'll have better access to various mortgages with better rates and terms and conditions. You'll benefit greatly from this, and you could even save a significant amount of money because of this.
Less Legwork – Hiring a mortgage broker means you don't have to put in nearly as much legwork when looking for a mortgage. They'll do all of the running around for you. It'll end up taking a lot of stress out of the process for you.
Lower Fees – Mortgage brokers negotiate on your behalf, which could end up meaning you'll have lower fees for your mortgage. You'll end up paying noticeably less for your mortgage. Even your interest rates could come down, saving you even more.
Whether you're looking for a mortgage broker Brisbane offers in Australia, or anywhere else, you'll need to choose the best one for your needs. That could seem relatively difficult, but it doesn't have to be. Instead, it's a matter of knowing how to choose the right mortgage broker for you.
Five top tips stand out with this, and you'll have the perfect pick in no time.
How To Choose The Right Mortgage Broker For You: 5 Top Tips
1. Check Their Accreditations
Before you even talk to a mortgage broker, you should make sure they're licensed and accredited. Different areas will have different accreditations, so you could need to spend a little time researching this before checking.
If you notice any potential options that aren't licensed and accredited, then they mightn't be worth consideration. Instead, focus on other options that have everything they should have.
2. Compare Fees
While mortgage rates may be going down in a few areas, that doesn't mean other fees are, especially when it comes to brokers. You'll need to figure out how much your mortgage broker will cost, with there being large differences between options.
Some will charge you a flat fee, while others could have it as a percentage of the mortgage you end up getting. Speaking with different brokers and figuring out how much they'll cost is one of the more notable ways of coming to a decision.
Though this isn't the first thing you should focus on, it'll certainly be something you need to pay attention to.
3. Read Reviews
Checking out mortgage company reviews is important before picking a lender. These reviews can give you an idea of the lender's customer service, the loan process, and the overall experience of working with them. Reading reviews from other customers can give you a good idea of the lender's reputation and what you can expect. You can find reviews on websites such as Yelp, Trustpilot, BBB, or on the lender's website.
Some mortgage brokers come better recommended than others, so you'll need to figure out which ones are actually recommended. Spend some time looking for reviews of particular options before making your decision.
You can use these reviews to narrow down your options before comparing them any further. Asking friends or family members about the brokers they used can also be recommended.
4. Check Services
Fees aren't the only thing you'll need to compare when deciding on a mortgage broker. You'll also need to consider which services they actually offer. Some will offer more than others, and you'll need to take this into account when making a decision.
Since more services usually mean they'll cost more, you'll have to find a balancing act between these. Make sure you get as much value as you can for your money to get the right option for you.
5. Trust Your Gut
At a certain point, you'll have spoken to a few mortgage brokers and will need to come to a final decision. Sometimes, your brain will say one thing, but your gut could be saying something else. In many of these cases, it could be worth trusting your gut. There'll be a reason it's nudging you in a particular direction.
If your gut's been right before, it's definitely worth following through with it again. It could end up meaning you'll feel much more comfortable with your decision once you've finally made it. Take the time to listen to your gut instinct and see if it matches up with everything else.
How To Choose The Right Mortgage Broker For You: Wrapping Up
Figuring out how to choose the right mortgage broker for you can seem almost as complicated as actually getting a mortgage. With the benefits that a mortgage broker offers, you'll likely want to hire one. You don't need to struggle with choosing one, however.
Instead, a few smart tips and tricks can be helpful with this. Checking their services, reading reviews, and trusting your gut – among other tips – can be helpful with this. When you're looking for a mortgage broker, keep in mind they're there to help you.
With a bit of work and effort, you'll be living in a new home in no time.