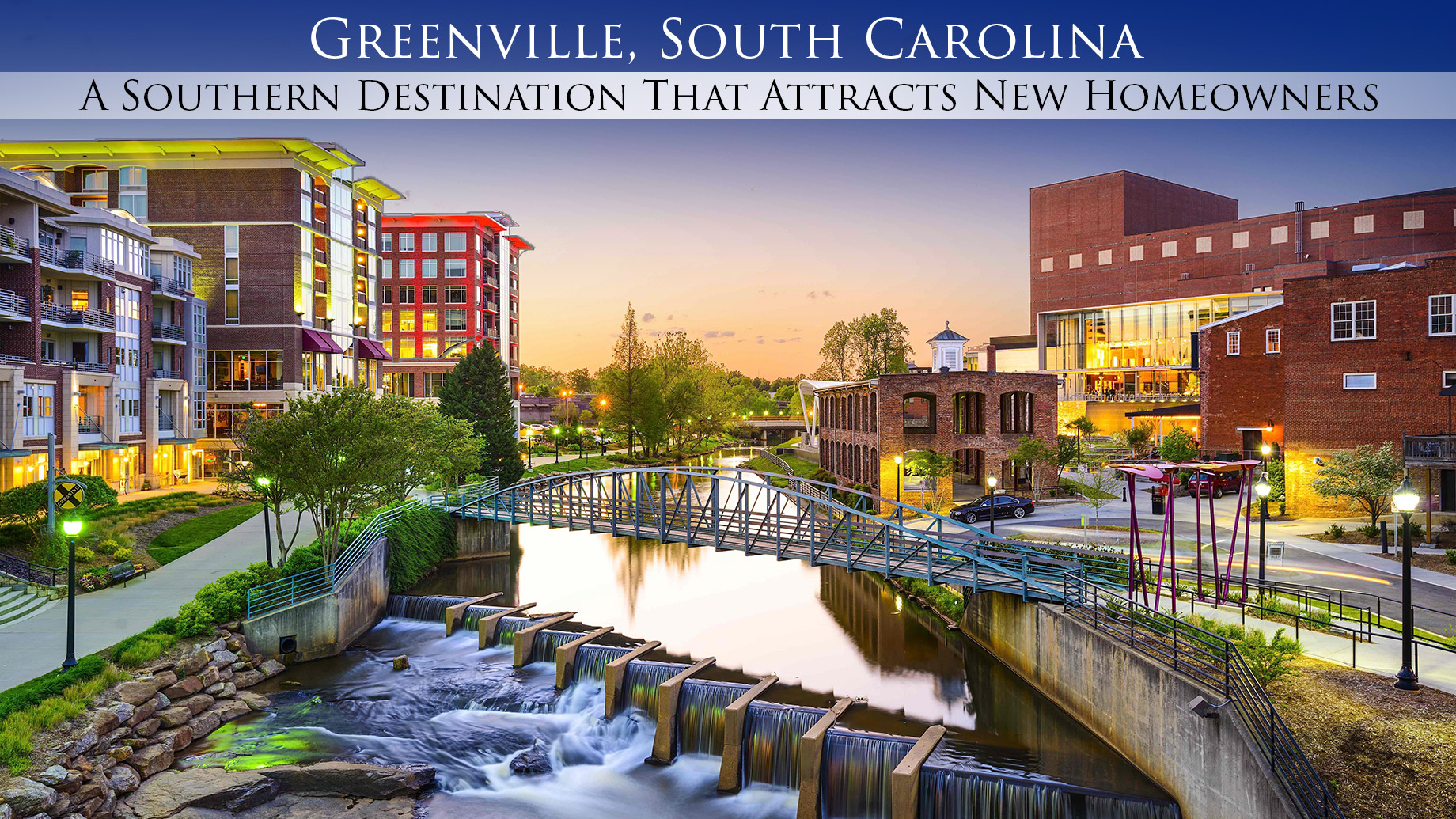 Nestled in the foothills of the Blue Mountains, Greenville is your quintessential slice of Americana – home to one of the most photogenic downtowns in Southern United States, as the Reedy River twists through the city center, with its dramatic falls tumbling beneath the sleek Liberty Bridge at Falls Park.
With the Greenville SC Real Estate market consistently trending up, it's always a great time to invest – especially when it comes to Greenville SC condos downtown, where Main Street is famous for rolling past a lively array of colorful facades – attracting visitors that enjoy the area for quality entertainment, as well as indie shops, good restaurants, and craft-beer pubs.
Top attractions in Greenville, South Carolina include:
Falls Park on the Reedy
Located in the heart of downtown Greenville, this stunning 32-acre oasis is an absolute wonder to explore in the historic West End district. Considered the birthplace of Greenville, the park was founded in 1967 when the Carolina Foothills Garden Club reclaimed 26 acres of land that had been previously used by textile mills.
Liberty Bridge
When visiting Greenville, be sure to cross the park's Liberty Bridge – a modern wonder that offers picture-perfect views of Reedy River and its beautiful waterfalls. You can't visit Greenville without taking a stroll across this bridge. The silvery 345-foot-long marvel structure is supported by cables on just one side, which offers an unobstructed view of the falls on the other side. At night, the bridge is marvellously lit by colorful lighting.
Shoeless Joe Jackson Museum
The "Shoeless" Joe Jackson Museum and Library was first opened to the public on June 21, 2008. Located across from Fluor Field in Greenville, South Carolina, the five-room brick house in which Shoeless Joe Jackson lived and died in contains a few of his personal belongings and over 2,000 books related to baseball. On display include records, artifacts, photographs, film and other paraphernalia associated with the star outfielder and his monumental career.
Greenville County Museum of Art
This little American art museum holds its own, with the world's largest public collection of watercolors by Andrew Wyeth and a great many original paintings and prints from homegrown icon Jasper Johns. The collections here mainly showcase American art, and its holdings also include works by Andy Warhol, Josef Albers, Romare Bearden, Jacob Lawrence, Ronnie Landfield, Helen Turner, Mary Tannahill, Eric Fischl, Marylyn Dintenfass, and Leon Golub. Southern American and South Carolina-based artists, such as Henrietta Johnston and Jasper Johns, are also represented.
Upcountry History Museum
This museum displays the regional history of fifteen upstate South Carolina counties from the early 18th century to the present. Exhibits designed by Christopher Chadbourne and Associates emphasize technology rather than artifacts "to engage the senses, ignite the imagination and transport visitors back in time."
Whether you're traveling to Greenville for the first time, or returning for another visit, this vibrant city, incorporated in 1831, makes for an unforgettable destination in the heart of Southern America.