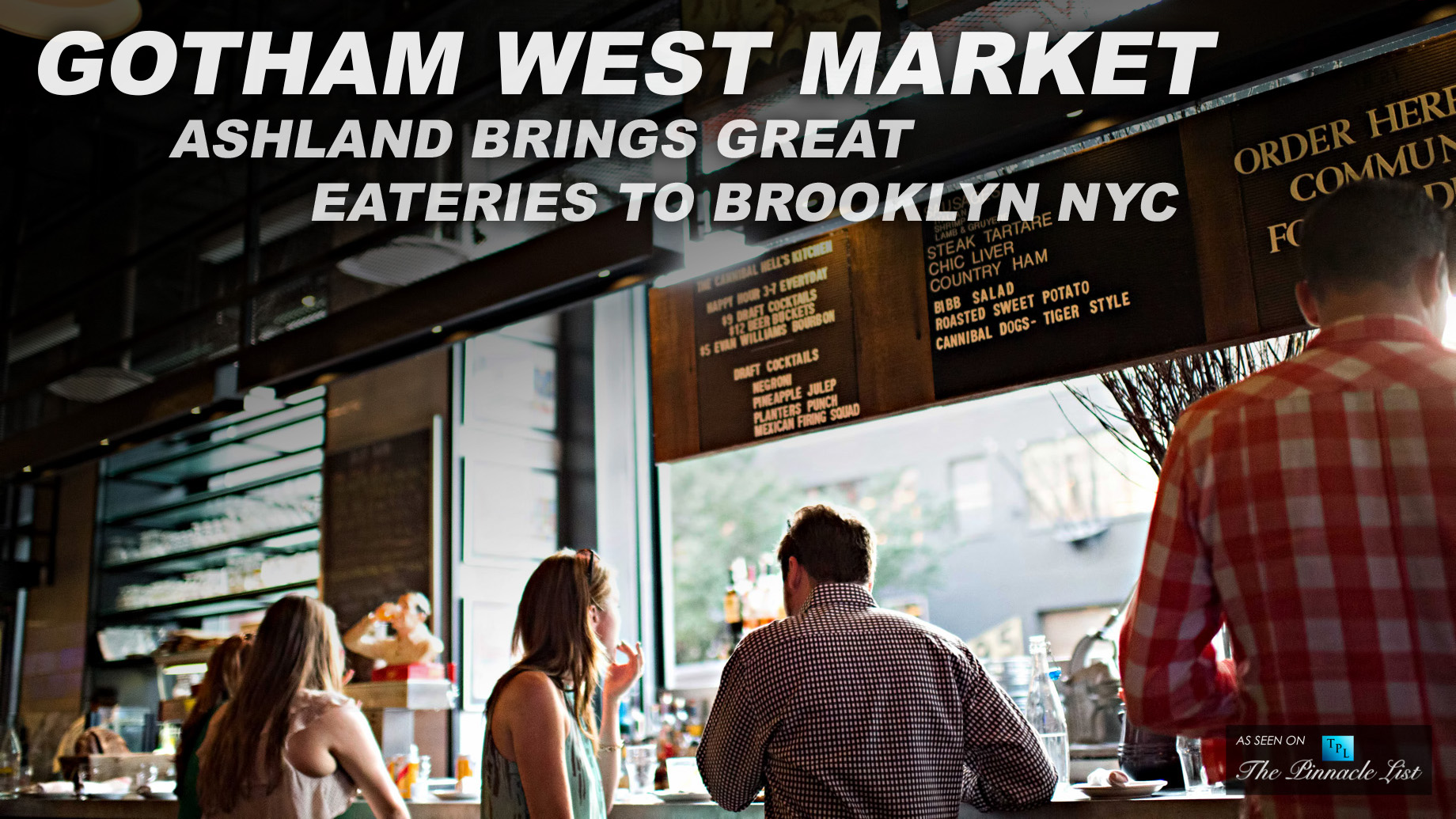 Downtown Brooklyn's rise to prominence in New York City has been a long time coming, with the creation of the Brooklyn Cultural District turning this neighborhood into the borough's hottest destination for everything from performance art to architecture. As the neighborhood's profile has risen, so, too have the businesses and buildings catering to the influx of new residents. Fortunately for local foodies, the new luxury condos at The Ashland have brought with them a culinary mecca in the form of Gotham Market at The Ashland.
Information about four restaurants and one bar have already been announced as occupants of this seven-vendor eating experience, set to open later this fall, and locals from Fort Greene and beyond are hungry to know more.
Find out what you can expect from this incredible eatery when it opens this fall:
Mu Ramen
Ramen-loving Brooklynites no longer have to trek out to Long Island City to get their fix of Mu Ramen. The brainchild of chef Joshua Smookler, this ramen restaurant consistently serves some of the most creative Asian fare in the city, from fried chicken wings stuffed with foie gras and brioche to spicy miso ramen with chili oil and chopped pork.
Apizza Regionale
There's no food that screams Brooklyn like a great slice of pizza, and with the opening of Gotham Market at The Ashland, the better borough will have yet another place to enjoy one. Apizza Regionale, created by Dinorsaur Bar-B-Que founder John Stage. Will serve wood-fired slices, sandwiches, and salads out of this Italianesque eatery.
Flip Bird
Another Stage creation, Flip Bird is home to all things chicken. Whether you're going paleo and want to grab a rotisserie chicken for dinner or are indulging in some fried chicken, this chicken joint prides itself on serving the best birds in town, all of which are raised antibiotic- and hormone-free.
Mason Jar
Stick-to-your-ribs southern food will find a home at Gotham Market at The Ashland this fall with the opening of Mason Jar. After finding success with its Midtown location, this down-home eatery will be bringing craft beer and southern staples, from fried pickles to shrimp and grits, to its first Brooklyn location.
Bar TBD
The Brooklyn Cultural District may be replete with places to enjoy art, but it's far from a bar-on-every-corner kind of neighborhood. Fortunately, the still-to-be-named bar at Gotham Market at The Ashland will solve residents' search for well-crafted libations, serving everything from muddled cocktails to draft beer to its thirsty patrons.
No matter which restaurant you choose to enjoy at Gotham Market, you're sure to have an expertly executed meal that's well-worth the wait.