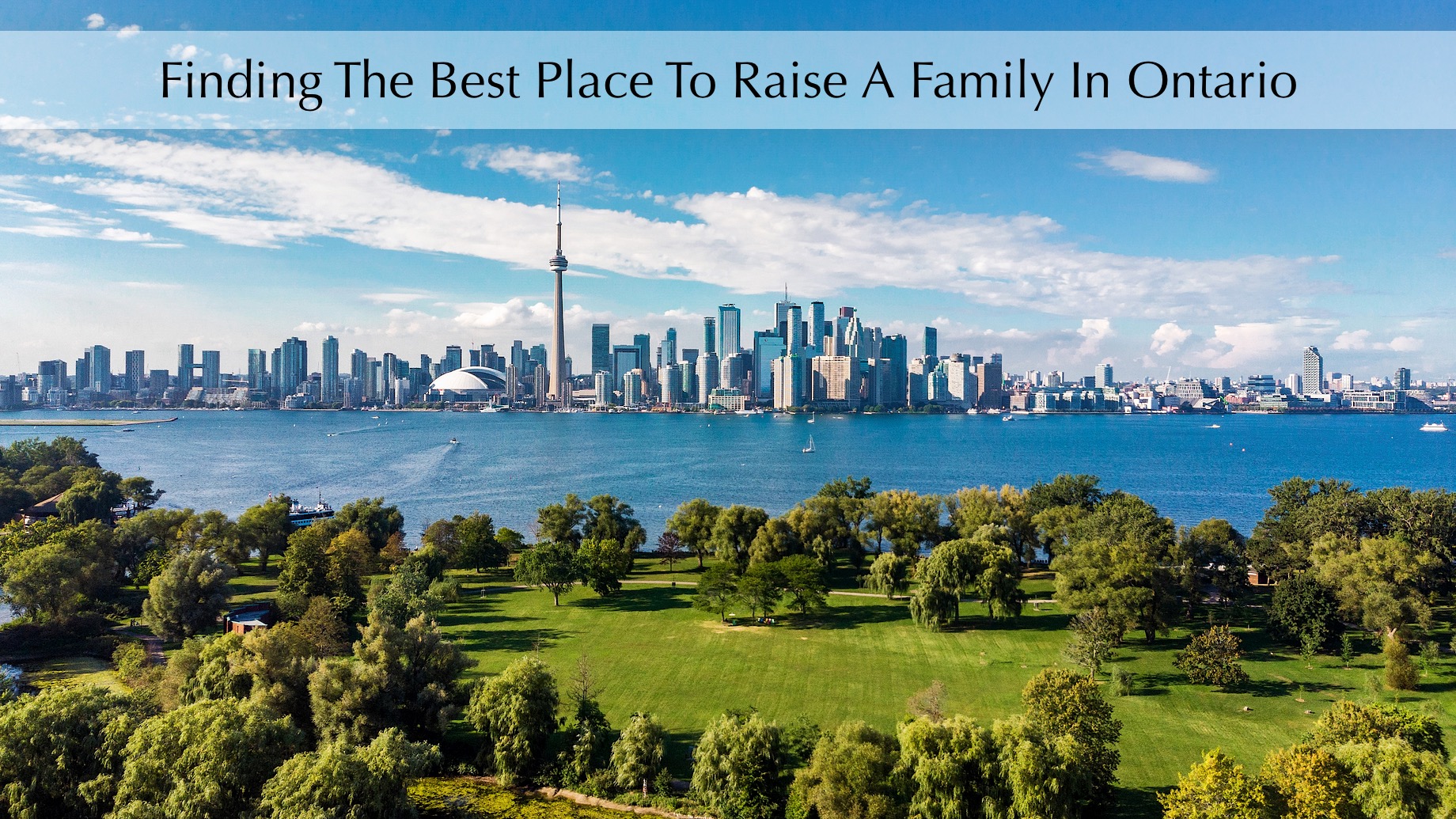 Moving to Ontario, Canada, is probably one of an individual's best decisions, especially when raising a family. The province stands out as one of the best places for people looking for a change in environment or starting a new journey with their families.
Besides that, you might be wondering which is the best place in the province to raise your family. You will come across some of the unique places in Ontario where you can start a new chapter of your life.
Ontario has a population of 14.7 million, and it's one of the ten provinces on Canadian soil that welcomes and receives the highest number of tourists. So, if you wish to start a business, raise a family, or settle down, Ontario is the best province for you.
This particular article will provide you with some information about some of the best places in the specific province where you can raise your family.
1. Cobourg
Cobourg is a town, which is located on the shores of Lake Ontario. It has less than 20,000 people reside permanently in that town, and even though it's a tourist destination, many people have holiday homes there. So, you will see an increase in the population during the summer months. 
You can enjoy your time either on the lake or on the beach. Cobourg has many positive features, which include low crime and unemployment rates.
2. Waterloo
When it comes to a city with an affordable cost of living, Waterloo is the best choice. It's not that far from Toronto, and it's pictured as one of the ideal places in Ontario to live with your family, thanks to its lower unemployment rate, low cost of living, and so on.
Living in a city like Waterloo means you will receive the same amount of salary or paycheque when compared with Toronto, but you will spend less and get to save up for your future retirement.  
Waterloo also houses several of the technology firms in Canada, which enables the city to provide employment options and opportunities to students.
The city is also home to two well-known and reputed universities that accept both international and domestic students.
3. Halton Hills
There are numerous individuals out there who do not like living in big cities. For such reasons, small towns like Halton Hills are an excellent choice for them.
Halton Hills carries an excellent reputation for its high quality of life, culture, heritage, and arts. On the other hand, the town gives out a peaceful vibe as it's surrounded by rural areas of natural beauty. There is also an active agricultural community along with many outdoor activities. 
4. Toronto
Being one of the most popular and well-known cities in the province, Toronto is ideal for individuals who wish to raise a family.
The city has a population of 2.9 million and contains many art galleries, nightclubs, universities, museums, parks, shopping malls, restaurants, cafes, cultural activities, and more.
Even though the cost of living is a bit steep, the city provides a diverse range of job opportunities for working professionals and students globally and locally.
5. Thunder Bay
The lifestyle of a particular location is essential as the security, job options, and cost of living for many individuals. If this applies to you and you wish to live at a place that offers an outdoor lifestyle, Thunder Bay stands out as the best option.
It's the largest city located in the north-western region of Ontario and pretty close to Lake Superior. Since Thunder Bay is situated near a freshwater lake, you and your family will get the chance to enjoy plenty of outdoor activities.
The surrounding landscape will allow you to participate in activities like hiking, fishing, and hunting. But the activities and settings are not just the only things that make this the best place to live. Affordable housing makes it the perfect city to raise your family.
6. Stratford
Stratford is a city in southwest Ontario, well-known for being the birthplace of Canadian singer Justin Bieber. It has a booming theatre scene and hosts many events and festivals throughout the year. Stratford is an excellent place for individuals looking for low real estate prices and a reasonable cost of living.
Stratford's unemployment rate is pretty low, mainly because of the various job opportunities it has in-store. The city stands out as one of the safest in the province.
7. Oakville
Oakville stands out as one of the family-friendly cities in Ontario. The city is pretty safe and contains many well-known schools. It also has many beautifully designed homes and a diversity of housing stock. But living in this particular city comes with a cost, as the price of housing is quite high.
8. Barrie
Barrie is a small city in Ontario that suits all demographics. Even though it gives out a small-town vibe, it contains many unique amenities. The city has many nature-related and sports activities.
Many events and even festivals take place in the town throughout the whole year. Residents of this city will get the chance to enjoy the craft beer scene, plenty of eateries, and music venues.
Summing Up
If you plan to move to Ontario to raise your family or for any other reasons, you can choose any of the places listed in this article. Each of these places has its own unique charm and will surely provide a comfortable living experience.