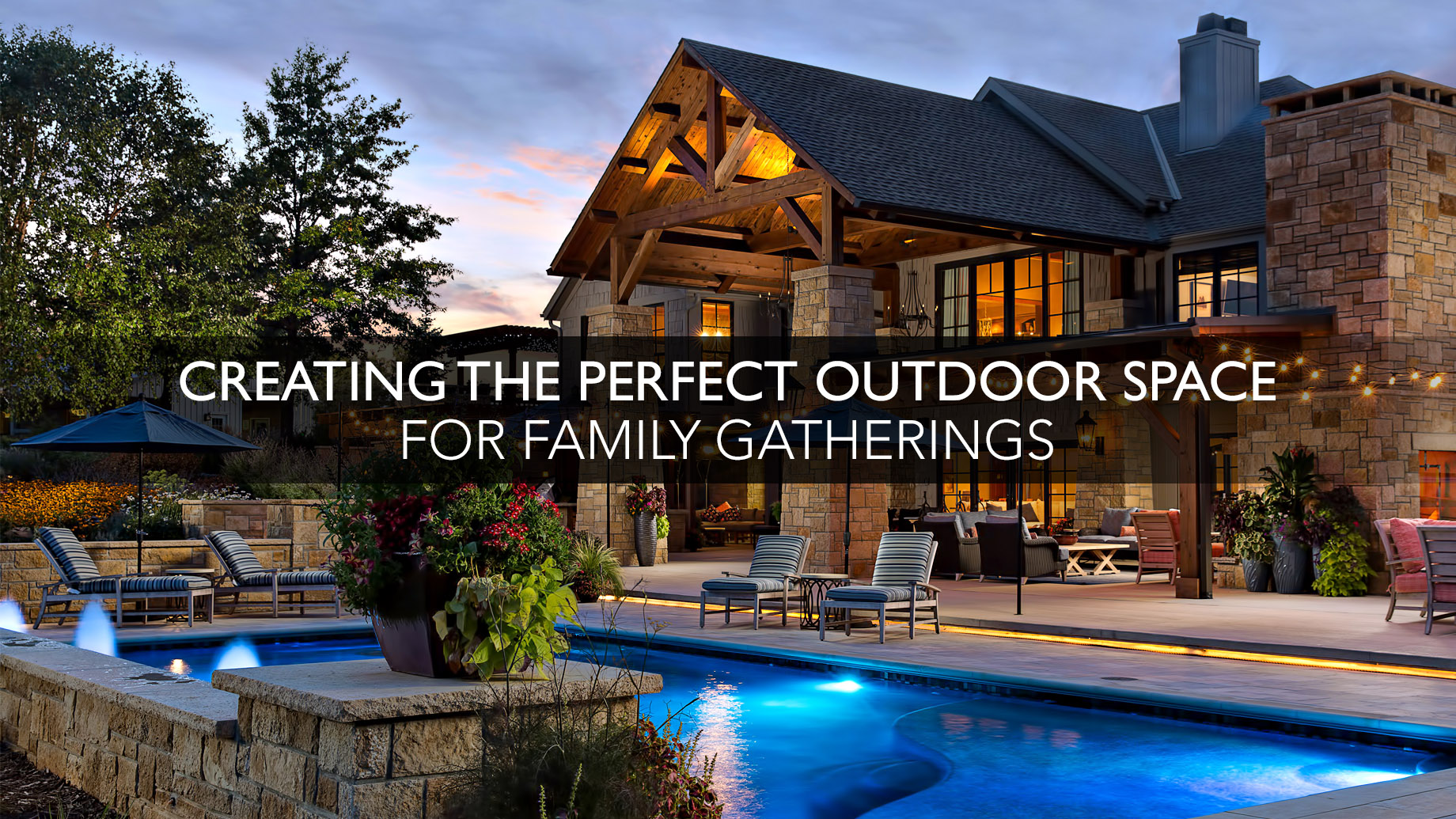 Hosting family get-togethers can be a rewarding endeavour, but for many of us, it's also a difficult one. Space constraints can make it feel difficult, if not impossible, to host our families, making for cramped gatherings that are more frustrating than fun. However, for those lucky enough to have outdoor space, like residents of the Upper East Side homes at The Kent, using it as a hosting area can make room for the whole family while giving everyone some space to spread out. If you want to turn your homes garden, patio, or porch into ideal hosting space, follow these simple tips:
Clear away clutter
One of the most important parts of prepping any area for guests is clearing out clutter that would otherwise crowd your space. Make sure that any children's toys, lawn care equipment, or extraneous decorations are put away to make the most of your entertaining space. If you don't have a shed or storage under your porch that can help you accomplish this, buy some waterproof storage bins and put them in an inconspicuous location so that your green space can truly shine.
Add plenty of seating room
The key to any good party is having ample seating space for your guests. While indoors, people are happy to sit on floors, ottomans, or the arms of a sofa, those aren't options outside, so make sure you have a few more chairs than you have guests so that people can switch seats or put their bag down without stealing someone's space.
Make food and drinks easily accessible
Adding a bar cart to your outdoor entertaining setup can make a major difference when it comes to the comfort of your guests. Instead of keeping pitchers of drinks or cans on your main table, use a bar cart to house them so that they don't waste room and so that people feel comfortable grab another drink without having to reach across the table.
Keep plant life to the perimeter
Those peonies may be pretty, but having them in the center of your outdoor space can make entertaining more difficult than need be. If you're designing your outdoor space, make sure to keep plant life to the perimeter to allow for the maximum amount of seating and entertaining space in the center.
Put down an outdoor rug
If you want to tie together your outdoor space, try putting down an outdoor rug for gatherings. Not only will this serve to define your entertaining space, it will also give guests a place to sit or rest their purses without having to put them on directly on the ground.
Don't constrain your next gathering to the cramped interior confines of your home or apartment. Making the most of your outdoor space can make every gathering more fun, less of a tight squeeze, and let you enjoy the beauty of nature while enjoying one another's company at the same time.