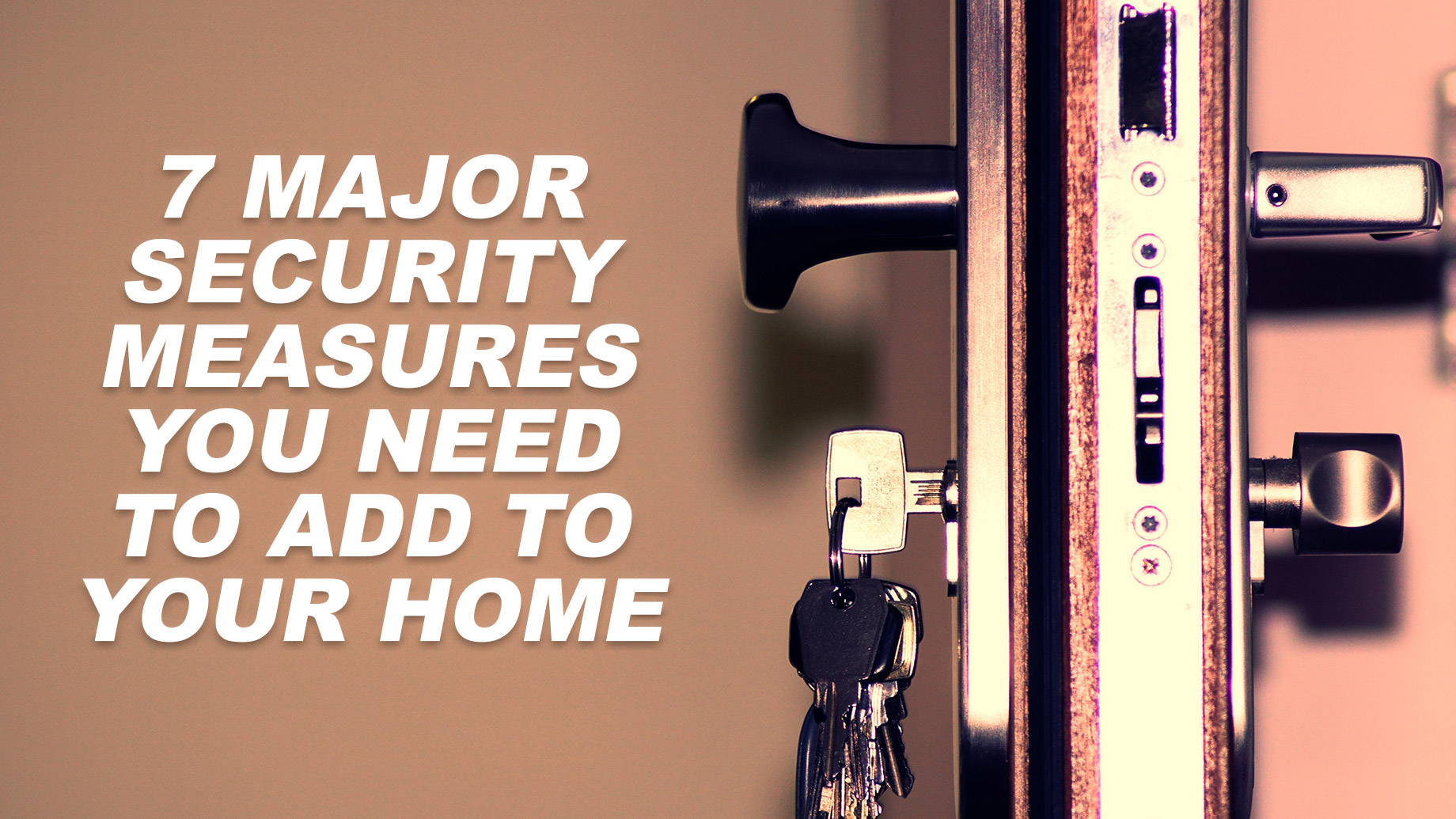 Did you know one burglary occurs every 20 seconds? There are over 4,500 homes that experience a break-in per day in the United States.
Crime as a whole is trending downward in the United States; however, home invasions are still widespread, and you should prepare your home. Keep reading, and we will guide you through the seven security measures you need to take to prevent burglaries.
1. Be Careful on Social Media
Facebook, Twitter, and Instagram can give a detailed guide to someone's life. People can figure out your location if you post a picture of your new home and tag the city or neighborhood. Or if you post Instagram stories on vacation.
There was a story in September 2019 about a family whose daughter was getting married, and her life was an open book on social media. She had posted updates on the wedding, including the date and location.
There was a story published in a national newspaper about where the vacant family home was during the wedding. The house was burglarized.
You may want to document monumental moments, such as moving into a new apartment or house, but it does make you more vulnerable.
You need to be careful and aware when posting on social media to avoid these types of crimes.
It's essential to keep your profiles private and think twice before posting any information about your whereabouts. Protect you and your family's home by being safe on all social media platforms, from Facebook to Twitter to Instagram.
2. Say Hello to Your Neighbors
Reach out and get to know your neighbors. This may sound obvious, especially if you're moving into a new home or neighborhood. However, you should consider meeting them for security purposes.
You can watch each other's houses when you're on vacation or gone for long periods. Neighbors are a great way to keep burglars away if someone right next door is watching.
3. Secure Your Doors
You need to make sure your doors are secure. The key is making sure that all exterior doors have up to date, durable frames, protective hinges, and a skinny mail slot that no hand can fit through or eliminate the slot. You can also add a deadbolt and more intense locks to your door to add extra protection.
4. Enhance Window Security
Windows is more difficult to secure than doors because latches on windows aren't always effective, and they weren't built to withstand a break-in, especially if it's an older house.
You can enhance your window security by adding locks or key-operated levers. You can also get creative by adding window security film or window bars to add an extra layer to your glass. You could combine glass break sensors that act as an alarm and go off if a window breaks.
Lastly, you could plant prickly bushes under your first-floor windows. Make sure to trim the bushes regularly and make sure your kids are aware, so they don't stumble into them by accident.
5. Consider Gate Openers
You can get a variety of gate openers that can also protect your home. You can control electric gate openers by keypad, remote control, locks, sensor loops, or voice detection. You can make sure that you know who's coming in before the gate opens.
You can get a phone entry gate where if someone calls you and you click a button on your phone, the gate opens. You can explore the many safe types of gate openers.
6. Don't Forget About Your Garage
The garage has become a commonplace that burglars use as a way to get into your house. You need to make sure you lock both interior and exterior doors to your home and garage and get the same door protection. Even if a burglar can't get into your house, they may steal from your garage.
Be careful about keeping your garage door opener in your car because burglars can break into your vehicle and use the garage opener. It would help if you covered garage windows so people can't see what's inside your garage and use extra locks to secure your garage door.
7. Add a Security System
Before you decide what security system you need, you can ask your local police department for neighborhood crime statistics and do a security evaluation of your house.
You can get advanced, smart home alarm systems set up, or you can get a less technical system and set it up yourself. You have many options and can look up reviews online before making a decision.
You can also get a security camera, whether you get one that hangs above your doorbell, that is triggered by motion detection, has night vision, or two-way talking capabilities. You can install an app on your phone that allows you to see footage in real-time and check-in while you're away.
Start Using These Security Measures Today
Now that you know the seven security measures you should take to protect your home, choose a few to get started.
Do your research on the many alarm and camera systems available. These may be costly but are worth the security they provide for your home and family.
Keeping your home secure is just one aspect of being a responsible homeowner. Our blog is full of valuable tips and tricks that will help you take the best possible care of your home. Browse through a few more articles now!