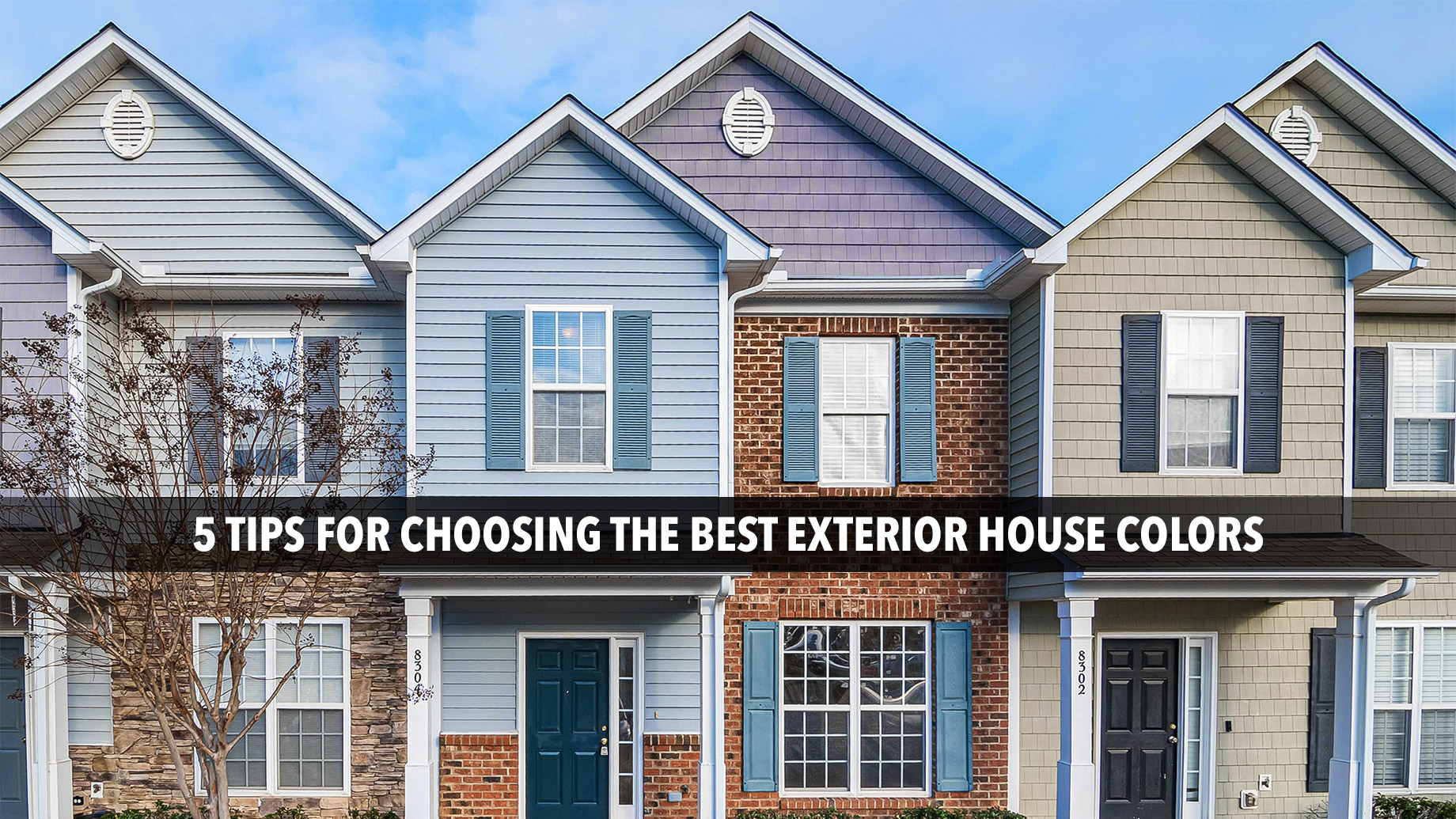 You shouldn't judge a book by its cover, but should you judge a house by its exterior?
Whether or not you should, the fact of the matter is that people do. Buyers shopping for a new home, decorators looking for inspiration, and even people driving by look at your home and have an immediate impression. One of the deciding factors for whether that impression is good or bad is the color.
If you want to maximize your home's curb appeal, here are some tips for choosing the best exterior house colors.
1. Look at Neighboring Houses
If you live in a subdivision with a Homeowner's Association (HOA) or other restrictions on house appearance, this tip is vital. Apart from policing lawns and tacky decorations, HOAs tend to have strict rules on what house colors you can (and can't) have.
You can usually get a list of acceptable colors directly from the HOA. If you aren't sure who to ask (or how to ask them), here's a simple, step-by-step guide.
You can also ask someone at your local hardware store. Sherwin Williams and Home Depot's Behr, their premium paint brand, keep up-to-date lists of HOA-approved paint colors by ZIP code.
2. Work With Your External Materials
Wood and vinyl siding are rarely the only materials that make up the outside of a home. They're often coupled with brick, stone, and siding. You might also have a door, window frames, or eaves that are painted a distinctive color.
Whatever combination you have at your home, these are details you need to pay attention to. You can paint whatever you want. Changing masonry and permanent home fixtures aren't as simple.
To test which exterior paint colors work best with your current siding, get a few paint chips and lay them next to the stone or bricks. If it clashes too greatly as just a chip, you'll know to avoid it as actual paint.
3. Be Unique, but Don't Go Crazy
Even homes in cookie-cutter subdivisions need a little something to set them apart from each other. That might mean picking a paint color that isn't as common in your neighborhood or selecting a complementary trim color.
If you live somewhere with fewer restrictions, the options for creating a modern house exterior are much broader. Choose your favorite color or something bright and original that none of your neighbors have used.
Your only limitation is that you should pick colors that appeal to the eye. Mustard yellow and puke green, for example, are unlikely to promote curb appeal.
4. Pick Shades Instead of a Single Color
Once you've limited yourself, you'll probably be tempted to move forward with a single color. We recommend picking shades of the same color instead. Just like the interior of a house, light plays tricks with paint on the exterior.
If your house is fairly shady, any color you pick will appear darker than it is. If your house is in direct sunlight, bright colors may create a glare.
5. Get a Virtual Paint Job to Find the Best Exterior House Colors
Paint chips are convenient, but they aren't the most effective way to test paint colors. They don't reflect paint texture, how the color will look in direct sunlight in comparison to shadows, or how it will look on your whole house. You could purchase paint samples, but that only solves the first two problems.
To get an accurate picture of how exterior paint colors will appear on your house, try a virtual paint simulator. These websites allow you to upload photos of your home and apply paint to any zone specified. A bonus of this approach is that you can take pictures of your house at different times of day to see how the paint will look in light versus shadow.
Everything You Need to Know About Real Estate
The Pinnacle List is one of the leading experts on luxurious, high-end real estate. For everything you need to know about maintaining your own glamorous home, like tips for picking the best exterior house colors, check out the rest of our website.