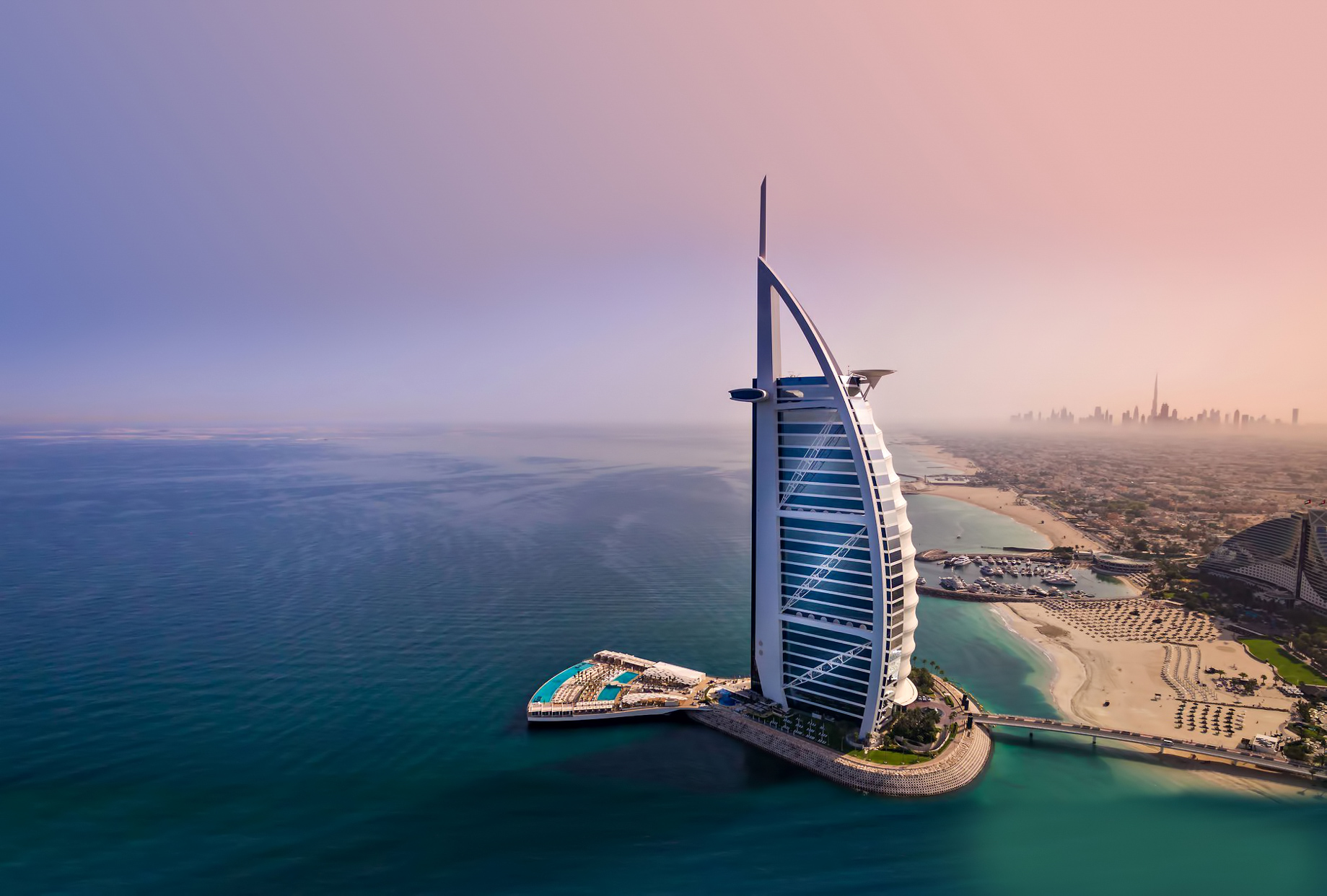 Name: Burj Al Arab
Rooms: 202
Rating: 5-Star
Brand: Jumeirah
Parent: Jumeirah Group
A global icon of Arabian luxury, Burj Al Arab is the jewel in Dubai's crown, its icon and one of world's most recognizable architectural marvels. Entering Burj Al Arab is to experience breathtaking proportions and luxurious opulence on an unimaginable scale. Designed to resemble a billowing sail that stands at a height of 321 metres, Burj Al Arab is the tallest all-suite hotel in the world and has been consistently voted as the world's most luxurious hotel.
The distinctive sail-shaped silhouette of Burj Al Arab Jumeirah is more than just a stunning hotel, it is a symbol of modern Dubai. Rising on a man-made island, 280 metres from the shores of the renowned Jumeirah beach and designed to resemble the graceful sails of an Arabian dhow, it soars to a height of 321 metres, dominating Dubai's coastline. The 202 room all-suite hotel not only challenges the norms of hotel design but has also redefined the meaning of luxury hospitality in both Dubai and around the world with its ultra-exclusive quintessential style and sophistication.
Towering 27 double-height storeys high, Burj Al Arab Jumeirah offers unparalleled standards of luxury, comfort and service. The exclusive all-suite hotel truly reflects the finest that the world has to offer. Once seen, this architectural marvel is never to be forgotten. Here you will truly discover the worlds most privileged luxury lifestyle.
Location: Burj Al Arab – Jumeirah St – Umm Suqeim 3 – Dubai – United Arab Emirates