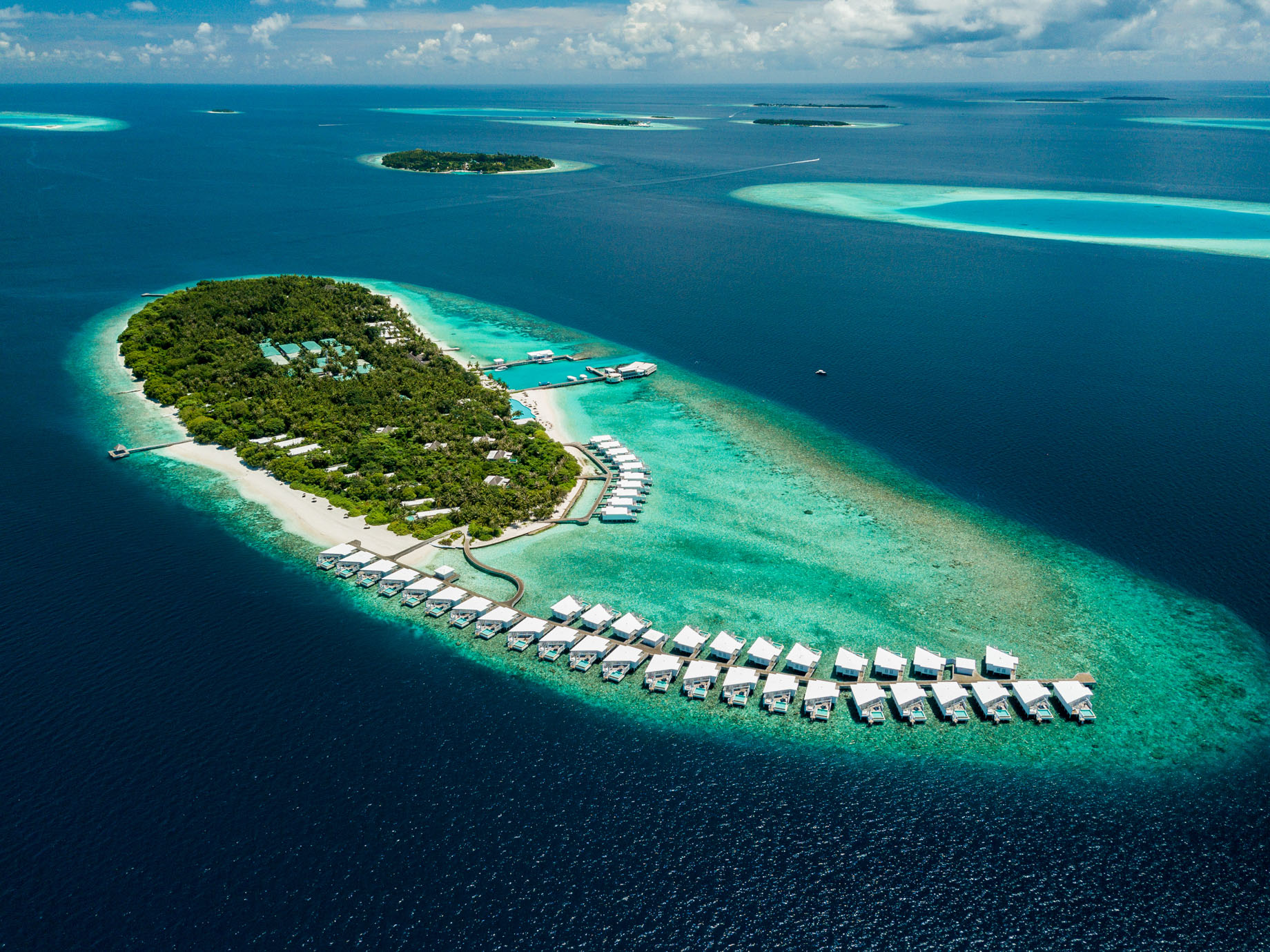 Name: Amilla Fushi
Rooms: 67
Rating: 5-Star
Brand: Amilla Maldives
Parent: TSMIC
The spectacular Amilla Maldives Resort is located just 30 minutes flying time from Male. This perfect tropical island resort awaits you with luxury Maldives villas that sit over crystalline waters in the Baa Atoll UNESCO World Biosphere Reserve. The island name 'Amilla Fushi' translates to 'Your island home' and as such, the resort and residences were created with a welcoming atmosphere and personalised service to complement the world-class luxury villas and amenities.
Whitewashed villas sit over turquoise waters at this incredible Baa Atoll Maldives resort. The minimalist lines of sun-kissed beach houses contrast against the curves of swaying palms. The Maldives is unlike any other place on Earth. From the undisturbed natural ecosystem beneath the sea to the luxurious amenities to enchanting foods, welcome to paradise. The lush island offers 23.5 hectares of enchanting space to roam and play. With only 67 rooms – the vast majority over-water – this leaves a great deal of undeveloped jungle and green space. In the Maldives, it's rare luxury. Dedicated zones for rest, play, relaxation and rejuvenation. Secret beaches. Cycling and running track. Space for being at one with nature; precious time with your loved ones.
Luxury has been reimagined at Amilla Fushi. This is a place that brings you closer to nature and keeps sustainability at its core. From the delicious dishes harnessing the bounty of an organic garden to the reef conservation efforts, at every moment you will see and remember a true commitment to our natural world. Whatever your lifestyle, the resort was created to support and enhance it. From the flow of early morning yoga by the ocean and keto-friendly dining to fresh 'living' cocktails at sunset – your way is the right way and the staff will ensure that your every requirement is met.
Amilla Fushi offers luxury Maldives pool villas and private residences that are expansive havens of tropical bliss and serenity. At Amilla, a conscious luxury lifestyle brings you closer to nature and enhances your wellness. Celebrate the gift of life and love with the ultimate Maldives holiday experience at Amilla Fushi Resort Maldives.
Location: Amilla Fushi – Baa Atoll, Maldives