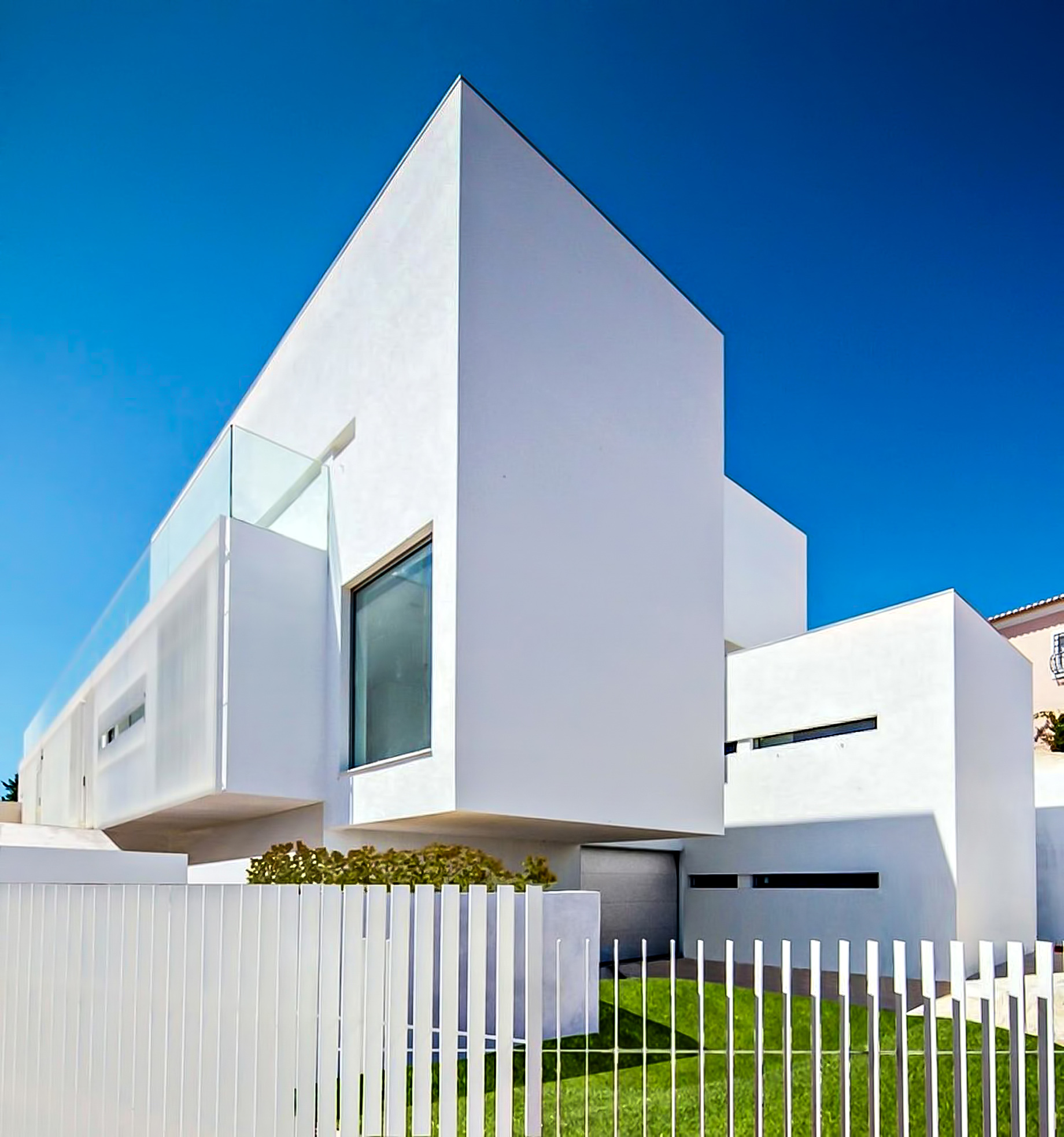 Size: 4,182 sq. ft.
Built: 2010
Located on the impressive slopes facing the sea in Paço de Arcos, within the Lisbon District of Portugal, this striking modern home includes a minimalistic design that proposes a dialogue between a range of different solids and voids, using light to draw and reflect on the surfaces of the structure.
Architected to emphasize the geometry of its plain white surfaces, tension is introduced into the living spaces with light and shadow transitions that change shape throughout the day controlling the relationships between indoor and outdoor spaces, which eases the total volume of the home.
Metal-clad screening and shading devices on several exterior surfaces of the home smooth the exterior texture of the façade and act as a filter between the interior and exterior views of the residence, creating intimate privacy.
Architect: Jorge Mealha Arquitectura
Photography: Jorge Mealha