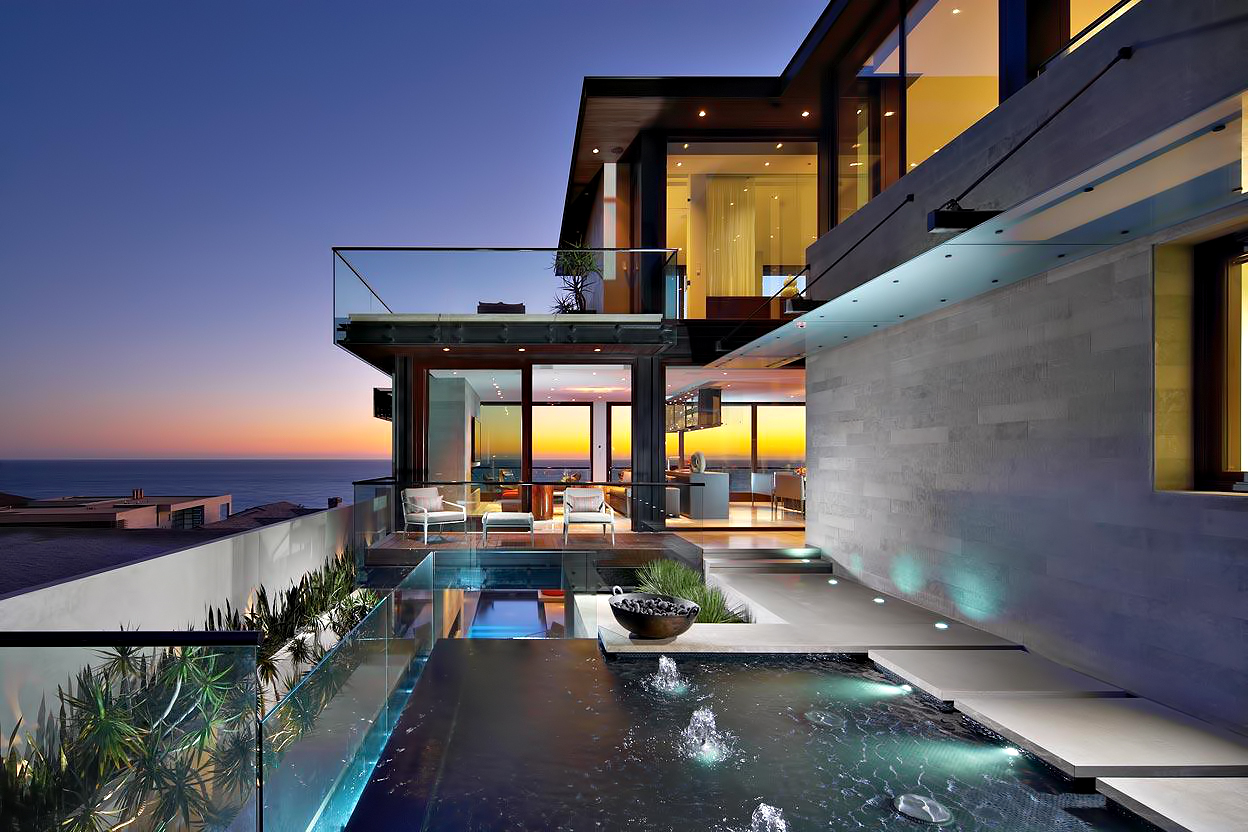 Name: Caya Seaman House
Sold Price: $8,600,000 USD – (July 22, 2013)
Bedrooms: 6
Bathrooms: 7
Size: 7,000 sq. ft.
Lot: 9,901 sq. ft.
Built: 2012
Tax Value: $6,281,586 (2013)
Property Taxes: $71,063 (2013)
Located at The Strand in Dana Point, the Caya Saeman Residence is a modern marvel of architecture designed with a series of serene reflecting ponds contained within the central courtyard to instill a sense of meditation and retreat that balances intimacy with communal space. The spectacularly modern and highly lauded home received a design award from the Orange County chapter of The American Institute of Architects (AIA) for its impressively commanding yet peaceful structure.
Marrying serenity with modernity, the spectacularly architected home is set upon the shore of the Pacific Ocean a few miles south in Dana Point, California. Designed as three diaphanous pavilions with a central courtyard, the abundance of open spaces orchestrates a balance between indoor and outdoor living that connect strongly with the visceral ocean views and natural coastal terrain that is presented before the property.
A combination of imagination and logic were used to create a luxury living environment that is hidden from the street side and ingeniously revealed by a covered passage along a stone wall, thus offering the privacy the residents need without hindering the use of glass and still permitting the best views towards the ocean where one can contemplate the illustrious views of sea and sky with a privileged sense of peaceful intimacy.
Architect: Horst Noppenberger of Horst Architects
Designer: Arianna Noppenberger of Aria Design
Photography: John Ellis
Address: 43 Beach View Ave, Dana Point, CA, USA