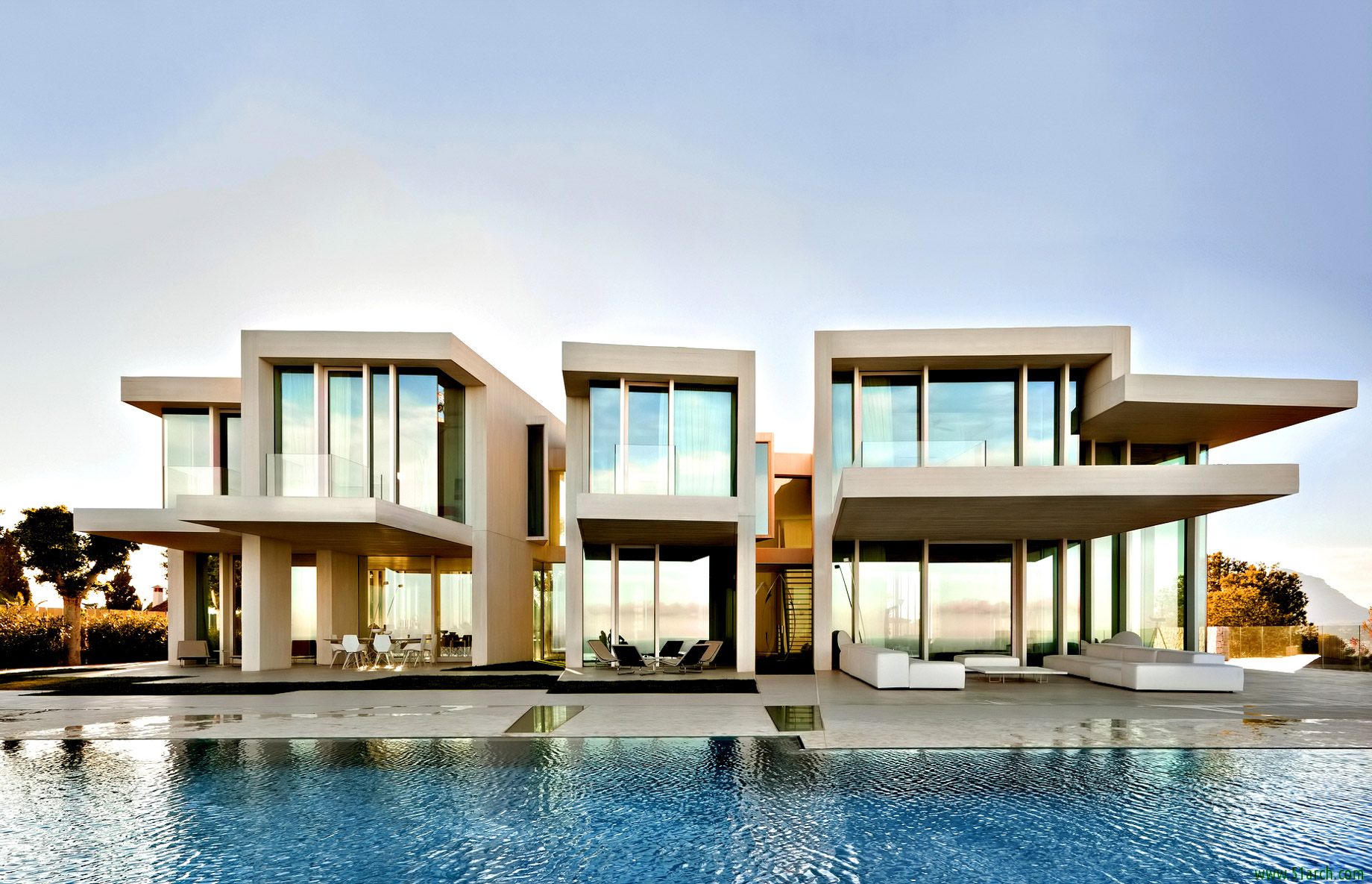 Name: Sardinera Villa Platja del Portixol
Type: Modern Contempoary
Bedrooms: 4
Bathrooms: 6
Size: 13,831 sq. ft.
Lot: 28,858 sq. ft.
Built: 2014
A homogeneous luxury architectural environment that is both relaxing and contemplative, Casa Sardinera is a functional sculpture of concrete and glass that beckons one to enjoy the experience of its place with panoramic views that are framed outwards to infinity between its architectural surfaces and the distant outline of the Mediterranean horizon. Located in a setting of great natural beauty and the stunning landscape of the Mediterranean Sea, between El Portixol and Cala Blanca, the Sardinera House is set on the top of a hillside, lined by a headland entering the sea on a bay of turquoise waters.
A bilateral set of concrete walls that are exhibited facing different directions, compress and expand Ocean views to generate multiple images of attraction. The vertical surfaces are limited horizontally by long cantilevers that extend towards the sea, creating verandas that enclose the terraces increasing the visual tension between the paradoxical sensations of the structure's massiveness with the competing weightlessness of the mesmerizing vista views.
Designed as a sculptured cubist element that integrates within the delicacy of its environment, the blurred lines of its geometric structure and the breathtaking location enhance and contribute to the glorious visual experience of the site. The entire design of the structure allows a calming atmosphere and makes the building at one and infinite view stretching out to the horizon with the sea beyond and below it. The incredible views are exposed ubiquitously within the structure, as every room includes a balcony with glass as a lookout, removed from the perimeter of the overhang, in order to reinforce the visual power of the horizontal surfaces. This sensational residence is simply a luxury inspiration of incredible architecture presented as functional art.
Architect: Ramon Esteve Architect
Photography: Mariela Apollonio
Location: Carrer Illa, 03738 Portichol, Alicante, Spain