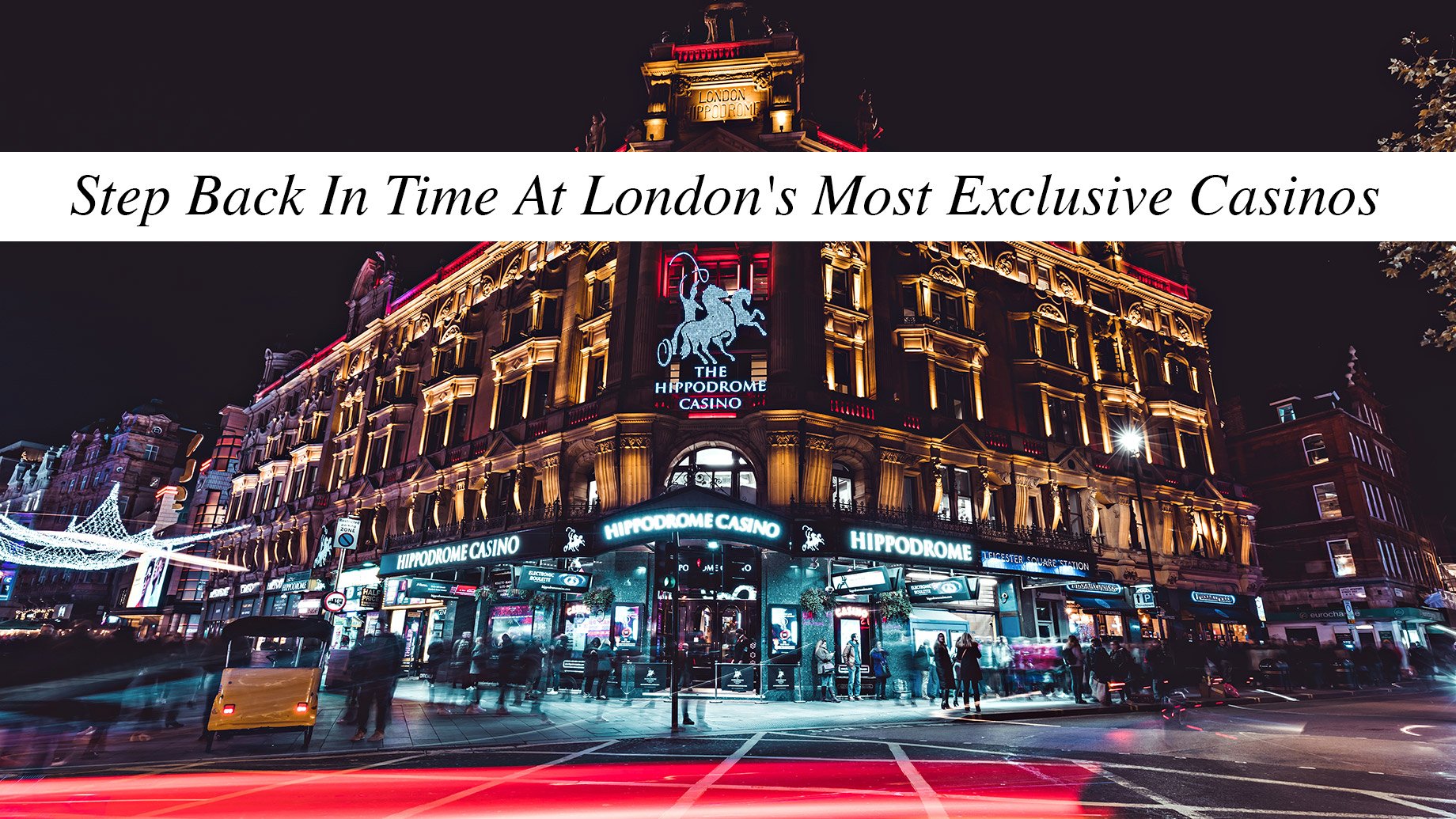 The internet age has made casino gaming accessible to all. Yet just a couple of generations ago, things were very different. Casinos were places of mystery, frequented by gentlemen in dinner jackets and ladies in evening dresses.
If you want to get a taste of those bygone days, London is the place to do so. Here, in the narrow streets around Mayfair and Westminster you can still find private clubs that, aside from moving the cigar lounges into their outdoor terraces, have barely changed over the past hundred or so years.
Les Ambassadeurs 
5, Hamilton Place, Mayfair was for years the London residence of the Rothschild Family. In 1961, it became London's first private gambling club, Le Cercle, with members from the aristocracy, as well as some famous names from the movie business.
Today, it is as exclusive as ever. Unlike modern casinos, that have generous casino welcome bonus offers for new members, Les Ambassadeurs is highly selective. Anyone can apply to join, but unless you married into royalty recently, you might have a long wait!
Maxims Club Casino 
Maxims is hidden away on a back street, with several embassies on one side and Kensington Palace, home of the Duke and Duchess of Cambridge and various other royals on the other. That tells you all you need to know about the clientele.
Having said that, Maxims is open to non-members, so it's an ideal opportunity to rub shoulders with the rich and famous. Don't expect penny slots here, though. It's all about the classic table games and Punto Banco is a favourite among the high rollers. There's also a fabulous fine dining restaurant. Dress code is smart casual, but let's be honest, if you're going to have an evening here, you might as well do it properly, so dust off that dinner jacket!
The Grosvenor 
For years, this iconic casino in Bayswater was known as the Golden Horseshoe, and many still refer to it as such to this day. It's more casual than the other casinos mentioned here, but still has an air of exclusivity. The range of games is wide, and there are plenty of slots and electronic games if those are your preference, as well as the usual favourites like blackjack, roulette and baccarat.
The real speciality at The Grosvenor, however, is poker. The serious business takes place in the upstairs rooms, where Phil Ivey and Victoria Coren Mitchell are among the regulars taking on opposition from all over the world for four-figure stakes.
The Clermont Club 
In the 1960s, the Clermont Club in Berkeley Square was one of London's premier celebrity hangouts. Princess Margaret, Peter Sellers and Ian Fleming were just a few of the regulars. The club closed in 2018 after years of operating at a loss, but Mayfair Casino Group has plans for a grand reopening soon. Those wishing to join must demonstrate they meet the "membership criteria" so clearly, the Clermont will remain as exclusive as ever!