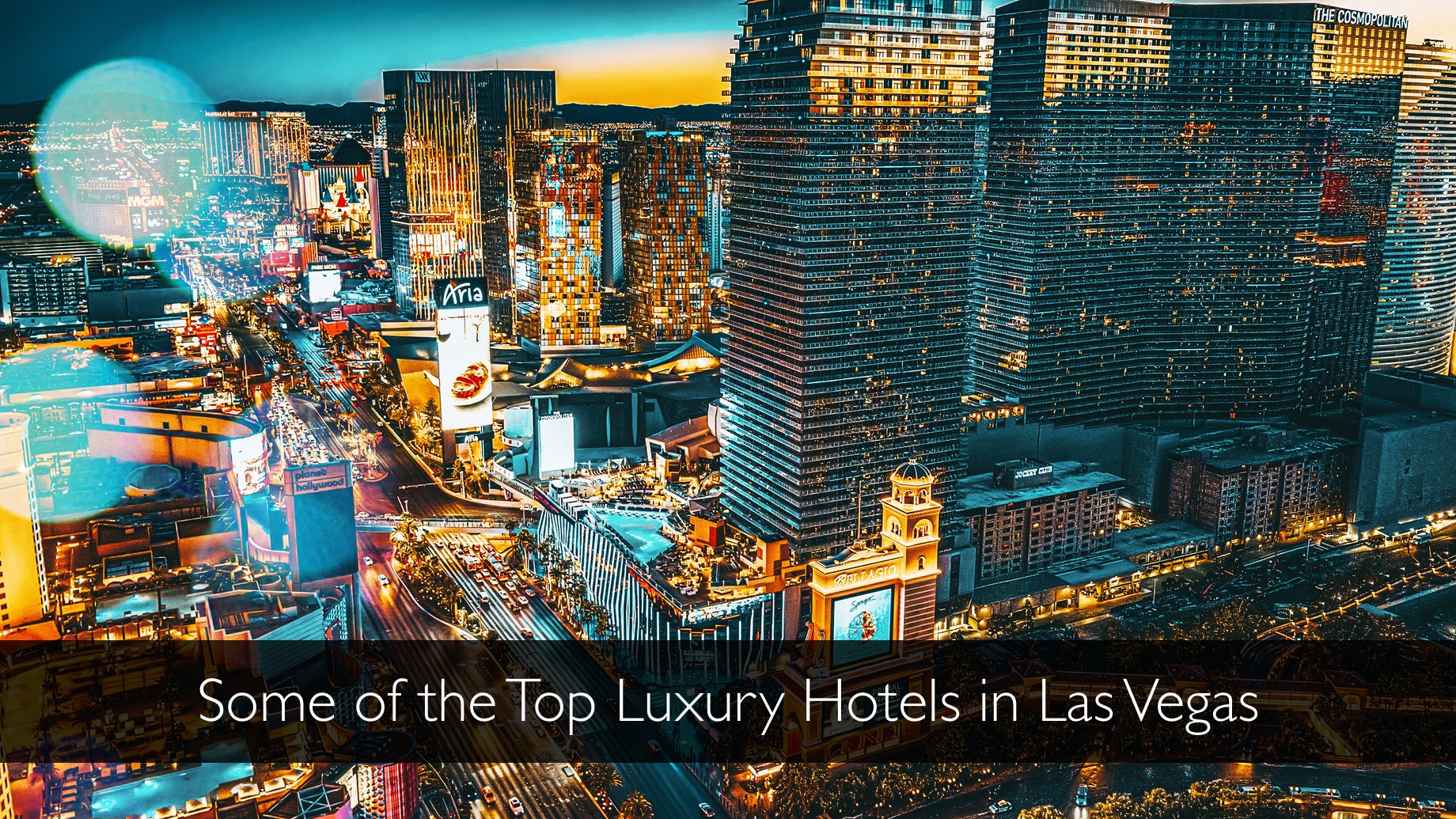 Las Vegas is a glamorous city that takes in an average of 42.5 million visitors every year. The most popular draw is the Las Vegas Strip, home to some of the best hotels and resorts in the United States of America and the world at large.
Check out this in-depth guide for information about the best time of year for travellers to visit Las Vegas, as well as for learning about Nevada's main economic centre and largest city, otherwise known as Sin City.
Below is a list that previews some of the top luxury hotels along the Las Vegas Strip in Paradise, Nevada:
The Venetian Resort Las Vegas
This five-star luxury hotel and resort is one of the most instantly recognizable places to stay on the Las Vegas Strip. The Venetian is best known for its indoor canals and gondola rides, which replicates the experience that originates in its namesake city of Venice, Italy. Inside, vast interiors show off an array of architectural styles and reminds of Renaissance-era aesthetics. Undoubtedly, this hotel is one of the most visually impressive in all of the United States.
The Cosmopolitan of Las Vegas
The Cosmopolitan delivers as a trendy, hip, and sophisticated hotel and resort at to stay in Las Vegas. It's a favourite among those who want to experience nightlife action instead of betting at tables, yet there's plenty of opportunity to gamble here too. Stylish designs and art engage cultural sensibilities, while a vibrant nightlife scene captivates the attention of partygoers. The pool offers panoramic views and impeccable service, allowing guests to choose between three distinct pool experiences. Combine it all with an eclectic mix of hand-selected boutiques to redefine your luxury Vegas experience.
Bellagio Las Vegas
Inspired by the Lake Como town of Bellagio in Italy, Bellagio is famed for its elegance. Drawing a steady crowd along the Vegas Strip for its famed 8-acre lake, the Fountains of Bellagio that are situated between the hotel property and the Strip, feature a large dancing water fountain synchronized to music. There is no better way to view the water-and-light show than from a room overlooking the spectacular presentation, in addition to luxuriating in the hotel's modern interior take on Italian architectural elegance, which showcases designer fashion and curated art, including the signature Dale Chihuly glass installations that hang from the lobby ceiling.
Wynn Las Vegas
People who stay at Wynn are always blown away and surprised by the level of detail and thoughtfulness that was put into designing each room. The 614-foot-high hotel has 45 floors, with 2,716 rooms ranging in size from 640 sq. ft. to villas at 3,224 sq. ft. The complex also includes a 111,000 sq. ft. casino, a convention center with 560,720 sq. ft. of space and 13,564 sq. ft. of retail space. The design is immaculate with a clean, modern palette, and smart technology in each room that adds to the hotel's feeling of sophistication. The hotel's reputation continues to grow as one of the best on the Strip with world-class resort amenities, dining, gambling, and entertainment that befits the overall grandness that is Wynn Las Vegas.
ARIA Resort & Casino
Located within the CityCenter complex on the Las Vegas Strip, ARIA is a glittering curvilinear hotel with a 150,000-sq. ft. casino, 16 restaurants, and more than 4,000 rooms with smart technology, including a one-touch room control system to adjust lighting, curtains, and more from the touch of a tablet. The hotel also has the Jewel nightclub, a huge spa with 62 treatment rooms, and three pools, including the Liquid pool club for adults.
The Four Seasons Hotel Las Vegas
When you see Four Seasons, you see a symbol of luxury. This location is located within Mandalay Bay and is regarded as one of the nicest hotels in Vegas. Rooms here feel like a scintillating oasis of luxury, tucked away from the busy pace of the Strip. There's a private, tranquil pool area for guests of the Four Seasons, plus all the perks and indulgence that is provided when it comes to the Four Seasons experience.
The Palazzo at the Venetian
The Palazzo is a newer boutique hotel, part of the Venetian, with luxury suites that are more up-to-date in design, versus the entry-level Venetian offerings, and are also significantly larger. The Palazzo is spread out with ample living spaces, plush bedding, sleek bathrooms, and you can relish in the fact that your room is just steps from a lot of the Strip's best attractions, plus all that the Venetian has to offer.
If casinos, gambling, and the limelight of nightlife action and entertainment is not necessarily what you seek to enjoy in Nevada, then Las Vegas is still a great attraction for adventure types who seek outdoor thrills. Las Vegas serves as a central location to natural marvels, with Red Rock Canyon, Monument Valley, and the Grand Canyon all being reachable within a 1-2-hour drive when you rent a car and hit the road out from Vegas to these incredible areas that are especially popular for hikers, trekkers, and scenic photographers alike.