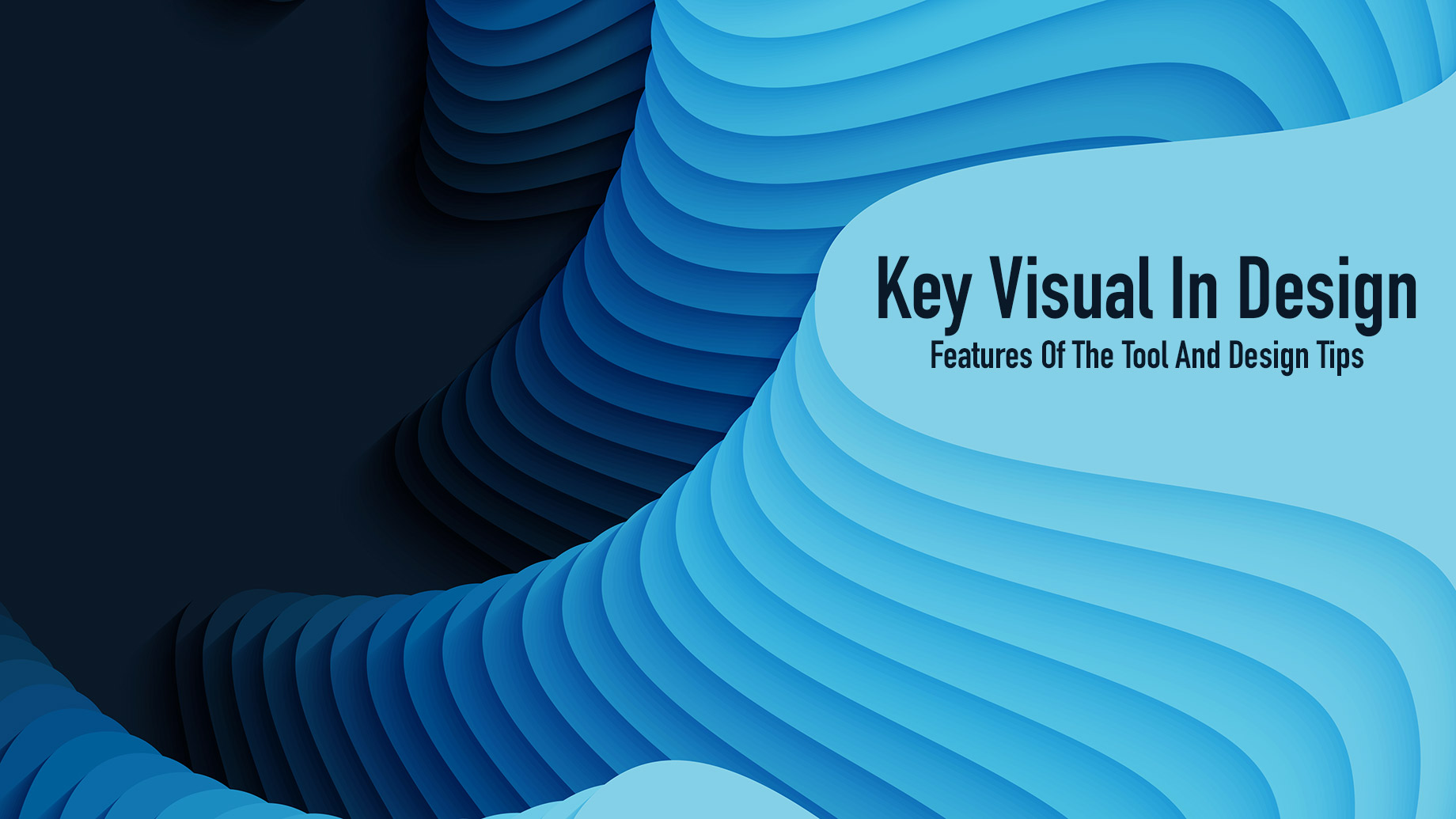 When it comes to the visual images of companies, entrepreneurs have serious problems. They believe that the product should come first, and that the quality of the interface, the logo, the identity, and other design things have no impact on the success of the business.
However, this statement is wrong, and you have to be attentive to the way your product looks not only when you create PlayAmo where visuals play one of the most significant roles but also when you are a gas station owner. Here's how to work with key visuals and how this tool helps you attract new customers to your business.
What Is Key Visual
Key Visual is a way to communicate with your target audience through visual images. They encrypt the "source code" of the product and broadcast it to everyone who might be potentially interested in it. The quality of the visual image determines the strength of the connection that will be established with potential customers.
Typically, key visual images are used in advertising campaigns. You probably remember a few commercials that are firmly rooted in your memory and don't fade even after many years.
Key visuals are built on the same principle, but each company image has its own characteristics. The main indicator of quality is recognizability among the target audience.
With physical products, everything is clear, but when it comes to the virtual, entrepreneurs have problems. They don't know how to properly build an image so that potential clients remember it and it comes to mind among the first ones when a need for a product arises.
The power of any key visual is in meeting the needs of the consumer. For example, Tesla cars appeal to everyone who is interested in new technology. There are many segments among the target audience. Some buy cars because of popularity, others to get the ability to use autopilot.
All segments have one thing in common – specific needs that Tesla cars will fully satisfy. No need to worry about gasoline, the onboard computer frees them from routine, and the "smart iron" under the hood delights with its achievements every time.
The visual message of any company should be such that the target audience gets a charge of emotion. In some situations, it won't necessarily be positive. Negative is also appropriate, if it's used correctly and the product is integrated intelligently into the context.
Suppose you're launching a new CRM on the market, which is designed for freelancers. There are a few similar solutions, but it's difficult to attract an audience because many professionals are not interested in the product. They do their accounting in Excel and don't want to change anything.
You can take the basis of a promotional video situation with negative consequences and beat it so that potential customers have formed the need for CRM. Show that without accounting of finances you can't see the key points of growth and potential threats.
The effectiveness of the visual image depends not so much on the quality of the idea, but on the level of implementation. Visuals can turn out to be cool in meaning, but it will be of no use because the company owner hasn't paid enough attention to the graphics.
Another common problem is ignoring the needs of the audience. CRM is taken mostly by those who want to take the relationship with customers to the next level. If you shift the focus to convenience versus Excel, engagement can be lower.
Visuals are created based on the brand identity. Infographics, presentations, videos and other formats need to use company and product attributes that best convey the essence. In the case of CRM, beautiful charts and reports.
Key visuals can be integrated into different channels. You can use visuals offline to attract an audience that is hard to reach online.
The visual should be appealing and useful at the same time. After watching the video or presentation, the potential client should have a clear idea of the product and how to use it. If this effect wasn't achieved, then the problem isn't solved completely.
How the Tool Is Useful for Online Businesses
Entrepreneurs who launch digital projects rely on the unique features of the product and forget that visuals are very important. The coolest product will be useless to the target audience if it cannot be used properly.
For example, CRM without a mobile version and applications for Android and iOS limits usage. Not everyone is ready to choose desktops on a regular basis and have long moved to smartphones. If you ignore this trend, the chances of project failure will grow at an enormous rate.
Quality key visuals are the key to the "heart" of the target audience. If you involve a person who knows the essence of the product and can articulate key thoughts, you get a cool visual image.
These are the key tasks that key visual helps solve:
Becomes part of the brand. The visual evokes associations with the product and, if done well, increases the chance of establishing a baseline contact.
Reinforces the audience's connection to the product. This is important if the company is entering the market and no one knows about it yet.
Increases a loyal audience. A beautiful visual image combined with a useful product works wonders.
Helps to get ahead of the competition. If the main competitors do not interact with the target audience through visual images, it is possible to bypass them in the race for popularity.
Allows you to create infomercials. Unconventional visual updates can be used to attract attention.
There is a perception that key visuals are only used for advertising purposes. In fact, it isn't only suitable for promotional campaigns. In the right hands, visuals become a powerful tool that allows you to attract a loyal audience in unlimited numbers.
The Formula for Effective Key Visual
You need to create a visual image that is easy to remember and will elicit the maximum response from potential customers. Situations that draw on life experiences work best. For example, CRM is better than Excel because it has automation tools.
In visual images, it is better to broadcast one main message, so as not to shift the focus of the target audience. No one prevents the disclosure of additional meanings, but if the information is too much, potential customers may refuse to get acquainted with the product.
Each product and company has individual characteristics, so the effective formula for developing a key visual will differ in each case. We will talk about the components that are definitely useful in developing a visual image. Without them, you should not hope for a powerful effect in the online environment.
Let's assume that the CRM for freelancers is positioned as a tool for automation. It has modules for synchronization with social networks and messengers that automatically unload messages into one interface and give the ability to process requests using templates.
It's a perfect example of solving audience problems, but without a competent presentation, cool tools will go unappreciated. Key visuals will help make sure that as many people as possible are interested in the product and want to spend time getting to know it.
In fact, the formula for an effective visual consists of 3 components:
Tool
Visualization
Proper presentation
If you talk about the possibilities of automation, use examples that will be close to the target audience.
Beautiful visualization is one of the important elements, which increases its effectiveness. Without a relevant visual image and a good pitch, even the coolest idea for an ad placement can be useless. And the time it took to work through it will be wasted.
Try to do everything to make the target audience empathize with the characters of the visual image and begin to analyze how the product will help solve their problems. If they see that it can save a lot of time, the number of loyal customers will increase.
Key visuals are often used in advertising formats to capture the audience's attention. However, entrepreneurs don't always find the right use for it. They don't pay enough attention to the task and it turns out that the audience is not involved in using the product at all.
Establishing a connection between the project and potential customers is a complex task that is not solved in a few hours and only through quality graphics. What is needed here is a comprehensive approach that guarantees high effectiveness and long-term impact.
If it's possible to establish a strong connection with the target audience, the visual image will become a business card throughout the whole way of product development. This is important for new projects that have not yet gained weight in the eyes of the target audience.
The secret to developing a good idea is to focus on the objectives of the target audience. If you manage to extract a few key problems, come up with solutions and play them off as attractive as possible for the target audience, there is every chance of increasing the number of customers.
Key Visuals work on people in different ways, depending on their previous experience. For example, users who constantly absorb visual content raise the bar of quality to a high level and don't make any indulgences.
Creating a key visual is difficult and easy at the same time. Difficult, because you need to clearly understand the specifics of the project and know how to show it in a favorable way. Simple, because if the product is cool and has no analogues on the market, it is quite realistic to attract an interested audience.
To do this, you don't even need to spend millions on advertising. Just illustrate the benefits that users will receive after switching to your product and provide extra tools. Clients will only have to pay the bill and use the product on a permanent basis.
Tips for Developing a Visual Image
Explain With Examples
Visual storytelling is a powerful tool that, when used correctly, can be of tremendous benefit to any project that aims to work in a commercial manner.
Examples that intersect with the life experiences of the target audience work best. For example, you can draw parallels to specific segments.
Tell real stories of your customers that can be corroborated with social proof. It would be cool if users were the heroes of a promo, presentation, or another format. Such stories are perfect for promoting a product.
Show the Benefit
People will agree to test a product only after they understand how it will be useful to them. For example, CRM for freelancers helps to automate communication with clients and allows you to forget about the long negotiations with switching between several windows.
In conjunction with examples, the demonstration of benefit works perfectly. There's every chance of getting a large number of interested clients who can go from potential to permanent. That's worth a lot, so it's worth paying maximum attention to the two tools.
The benefit doesn't have to be global. People are willing to give even products that solve a single problem a chance.
Don't Pressure Users
The secret of effective key visuals is that the user makes a connection with the product himself. He learns that peers are using it for their purposes and solving important problems. He develops an interest, and if the product meets expectations, it can become an everyday tool.
Try not to pressure your target audience emotionally. Especially if you use negative emotions for advertising formats. Always leave the last word for users. Only then can you count on successful promotional campaigns.
People feel minimal pressure, and the flimsy connection instantly evaporates. Instead of loyal users, the brand gets negative people who aren't willing to act as "brand advocates." No one likes to lose control of a situation.
Collect Feedback
Users on social media and messengers are constantly voicing their opinions on product updates, advertising campaigns and the behavior of individual company employees. Analyze feedback and try to improve the product based on audience criticism.
Dealing with negativity is an important process that shouldn't be overshadowed. If you don't devote enough time to it, you risk losing a large part of your target audience. Consequently, advertising campaigns won't pay off and growth will slow down.