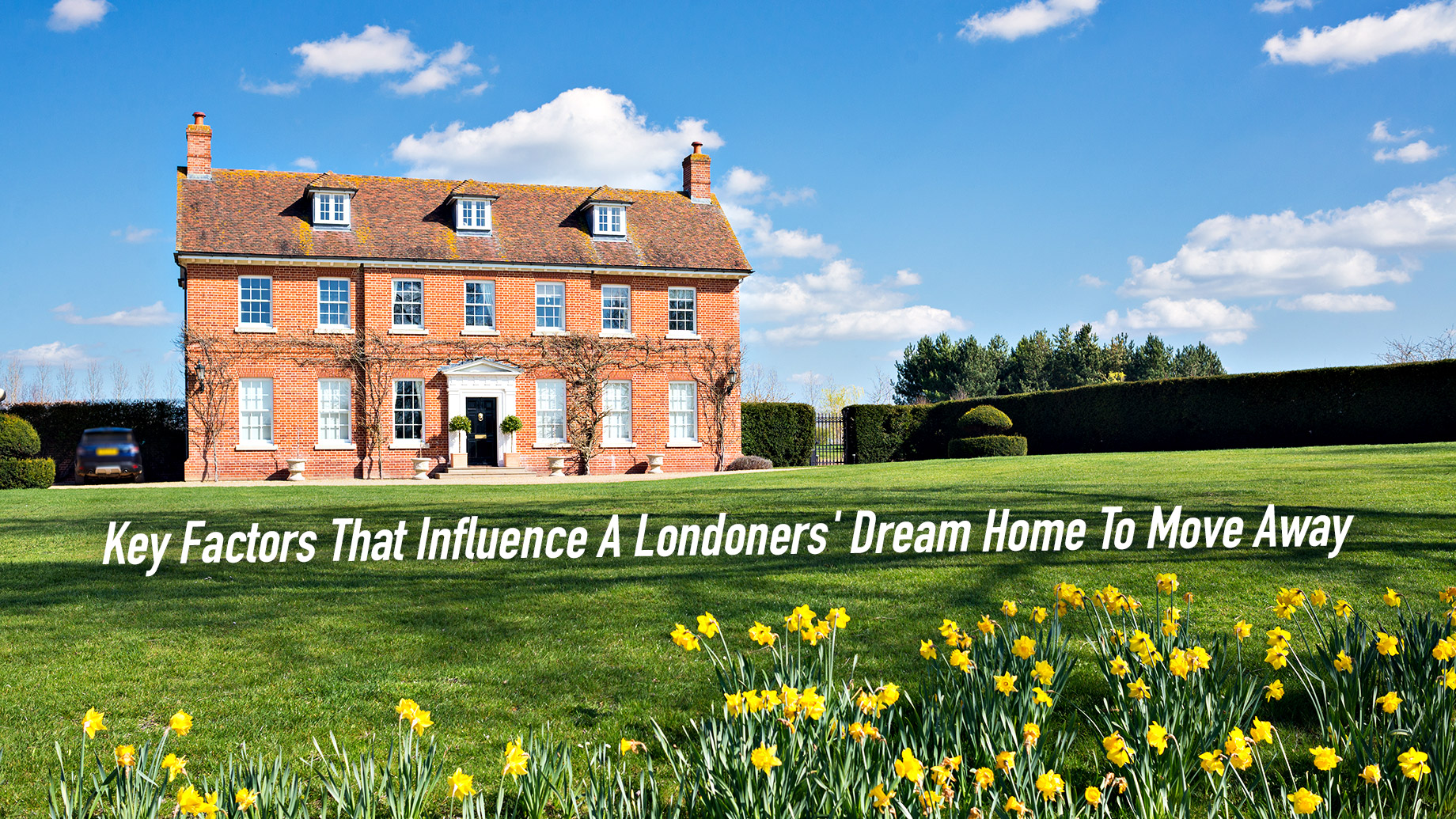 Londoners are some of the most fortunate people in the world. London offers everything that anyone could ever wish for, but there is one thing that Londoners always dream about, and that is their perfect home.
London has a wide variety of homes, from Victorian terraced houses to luxurious apartments with views over the capital city's iconic skyline. However, have you ever wondered what exactly comprises a London resident's dream home and their decision for wanting to move away from London?
Key factors that can influence a Londoners' dream house and them wanting to move away from London
Londoners have a lot of things they want in their homes. A decent bedroom to sleep in, in addition to having a guest bedroom for when friends and family stay at their house, is perfect. Moreover, Londoners want their home to be big and spacious to allow family members and guests to have their own space inside the house. 18% of Londoners who were seeking to purchase a new home stated that a bigger floor plan was their ultimate priority, while 43% of all homebuyers moved away from the capital city due to the accessibility of larger space.
Londoners love spending time outdoors, and what could be better than having your own garden to relax in? Londoners are very keen on spending time outdoors, whether it is going for a walk in one of London's many parks or having a picnic lunch in their garden. A house with garden access is a priority for most Londoners today, especially after having to stay inside due to the pandemic and all the different lockdown restrictions throughout the year.
From all of the properties that were bought in 2020, 63% of homebuyers wanted to move property because of access to a larger garden space, while 19% of Londoners stated that this was the most important aspect that influenced their moving decisions.
London's weather is not always great so for this reason, Londoners would love to have lots of natural light in their dream home so that they can enjoy being inside even more! Natural light makes everything look better after all. By being closer to nature and outdoor space areas such as beaches and national parks, it provides ample health benefits for residents because they would then be able to for nice, long walks and participate in regular daily exercise. This could come in handy in the future again should there be any more lockdown restrictions. 14% of Londoners declared that access to outdoor space was one of the biggest reasons why they wanted to leave London, while 31% of total homebuyers were also in agreement that this was a key factor that influenced their property buying decisions. 
Conclusion
The ideal dream home is always going to be down to an individual's particular taste and preferences, though, there is likely always going to be some common key aspects that would influence their purchasing decision for their ideal home.
The COVID-19 pandemic has contributed to the rise in Londoners' wanting to move out of the capital city, particularly since with restrictions having been implemented, the perfect way to social distance is to move away from the hectic lifestyle scene of London and move away to somewhere more quiet and away from too many people.