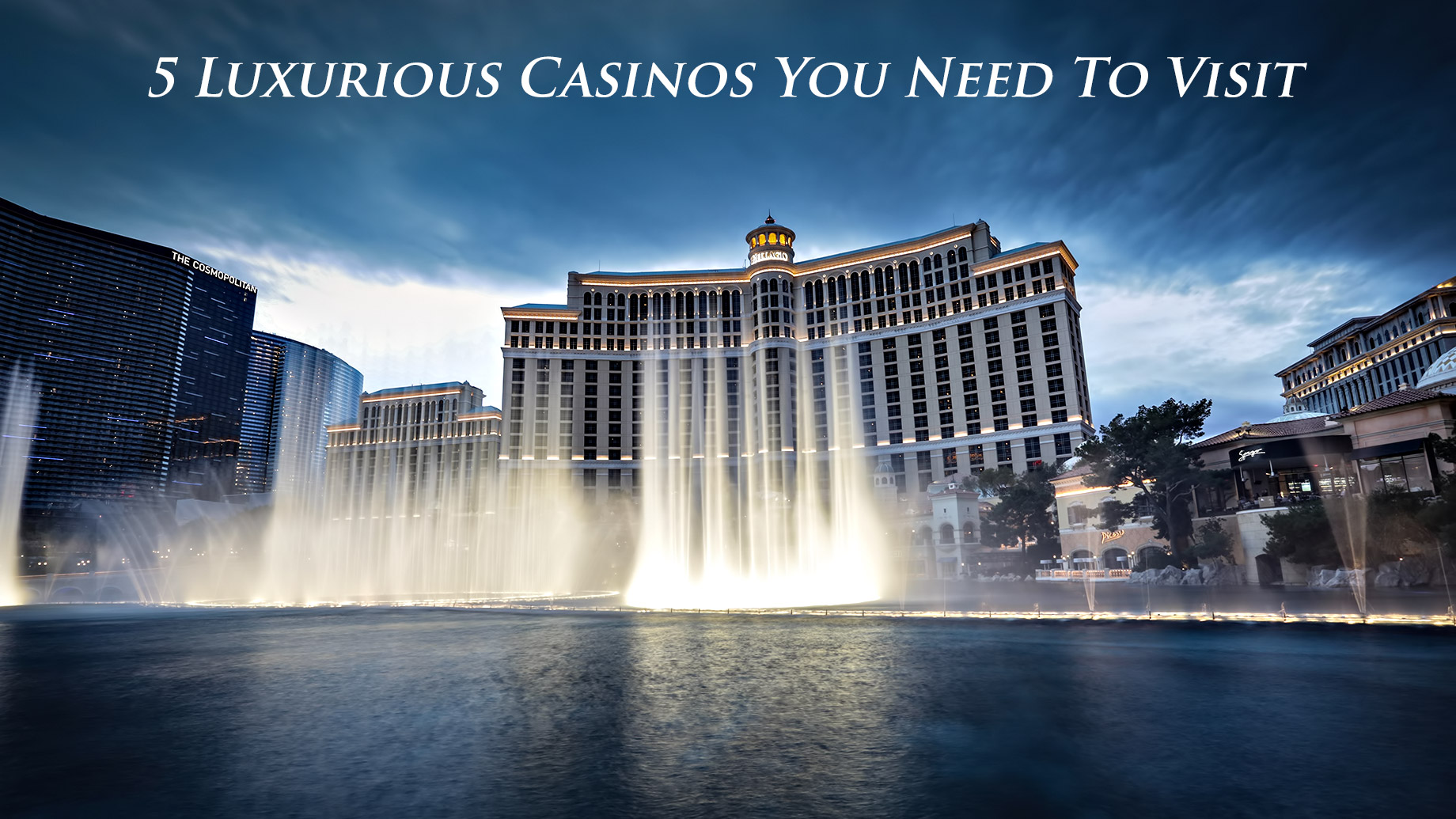 Visiting a casino is always a thrilling experience. It's social, it's classy – and it's a chance to change your fortune. But luxury casinos take this appeal to a whole different level. Exquisite dining, breathtaking venues and high roller wagers that would make James Bond sweat – there's nothing quite like it. Here we are going to show you five of the world's most luxurious casinos.
1. The Bellagio 
Vegas is home to many impressive venues, but the Bellagio is called the jewel of the strip for a reason. Opened in 1998, this stunning casino demands your attention from the start. The famous dancing fountains are a joy to behold at night, capturing the neon glory of the skyline. The outside will surely blow you away – but step inside and get ready for a dining and entertainment experience like no other.
2. City of Dreams 
Macau is another global destination for risk-takers and passionate gamblers. And the aptly named City of Dreams lets your imagination flow and your ambitions run wild. The stunning view of the Hong Kong skyline, the first-class service – and your choice of three hotel venues makes this a trip to remember.
3. Les Ambassadeurs 
The West End of London is home to many of the globe's swankiest gambling establishments. But Les Ambassadeurs stands out – even in a decidedly upmarket crowd. Home to celebrities and the capital elite, this exclusive club is a real gem in Mayfair. And as you would expect, this casino offers outstanding service, unforgettable cuisine and an array of gambling games.
4. Monte Carlo Casino 
For scenery, views and photo opportunities – nothing can match the esteemed Monte Carlo Casino. The Monaco resort offers high-class gambling services from its privileged position overlooking the French Riviera. Most impressive here is the gaming selection, which is pure class and could match any of the many online casinos out there. If you're feeling brave, head over to one of the high stakes tables for a memorable night of thrills.
5. Baden Baden Casino 
Dubbed the most beautiful casino in the world – and it's hard to argue with that description once you see Germany's illustrious Baden Baden. With an old school charm – this casino wears its antiquity like a proud badge on its chest. Members can enjoy classic card games and roulette in complete comfort, with well-stocked bars ready to quench any thirst.